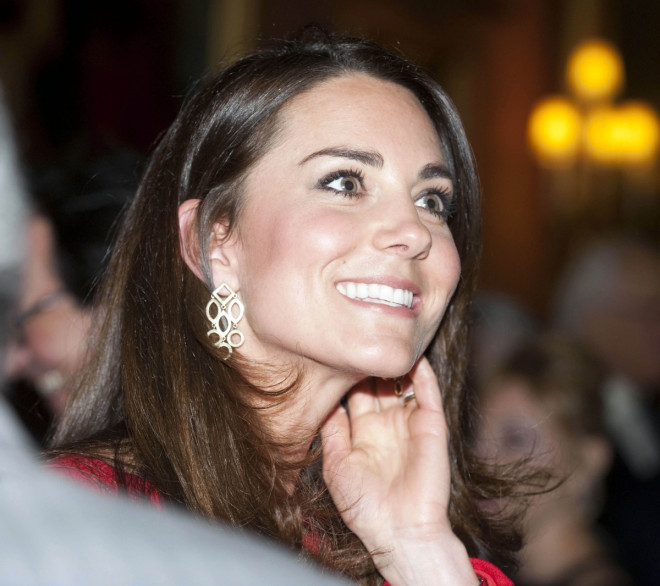 Kate Middleton played the part of special host to celebrities at a star-studded reception at Buckingham Palace.
Dressed in a radiant red Alexander McQueen pleated dress, which she wore to the Thames Diamond Jubilee Pageant in June 2012, Kate was all smiles as she welcomed the guests.
The Queen opted for a sapphire and diamond brooch of Queen Victoria, which she wore over a glittery blue dress.
The Duchess of Cambridge, along with the Queen, greeted some of the A-list stars such as Helen Mirren, Cate Blanchett, Richard E Grant and Joan Collins at the royal reception held to honour the dramatic arts.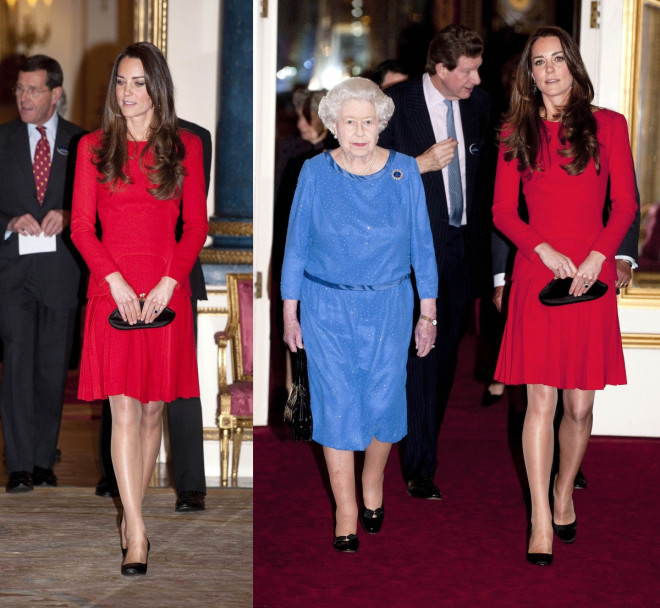 The guest list also featured some of the biggest Hollywood stars, including Uma Thurman.
"It's such a privilege, such an honour. I am chuffed and overwhelmed. It's so beautiful. I had to remind myself not to trip because you can be taken in by the beauty of the place. I had never met the Queen before and now I have," Thurman said, according to the Express.
The gala took place a day after the 2014 Bafta awards ceremony at London's Royal Opera House, where Prince William presented fellowship award to Dame Helen Mirren.
At the reception, Mirren joked to Kate Middleton: "Your husband called me granny last night," to which the Duchess giggled and replied: "I know."
The veteran English actress described Kate as "delightful" and "very sweet."
About 250 guests including actors, directors, producers, playwrights and teachers attended the royal reception, held in honour of the Royal Academy of Dramatic Arts (Rada), of which the Queen is patron.
This was Kate's first engagement with Rada.
The Queen and Catherine also joined the guests for a series of performances in the Palace's ballroom at the end of the reception.