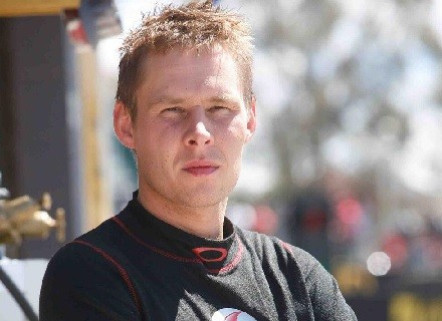 Racing driver Allan Simonsen has died from injuries sustained at a crash at Le Mans on Saturday, race organisers confirmed. He was 34.
Aston Martin driver Simonsen was hospitalised after being involved in a high-speed crash early on in the Le Mans 24-Hours race.
Simonsen, a Dane, had started out in pole position but crashed heavily on the "Tertre Rouge" S-bend early on in the race. It was his seventh Le Mans race.
Simonsen was rushed to Le Mans' medical centre by ambulance, where he died of his injuries.
Le Mans race organiser the ACO (Automobile Club de l'Ouest) said in a statement: "At 15h09 the 95 Aston Martin Vantage GTE, driven by Allan Simonsen of Denmark, exited the track at high-speed at the Tertre Rouge corner on his fourth lap of the race.
"The driver was immediately attended on the scene by the doctors from the Automobile Club de l'Ouest's Medical Service.
"In a serious condition, Allan Simonsen was transferred immediately to the circuit medical centre, where he died soon after.
"Allan Simonsen's family has been informed immediately by David Richards, principal of Aston Martin Racing."
Simonsen's death is the first Le Mans 24 Hours fatality since Sebastien Enjolras was killed in an accident in the pre-qualifying stages in 1997, and the first during the race since Jo Gartner's death in 1986.