An "alt-right" Caribbean cruise organised by the conservative online news site Rebel Media has been cancelled following a campaign by a British anti-extremism charity.
Canada-based Rebel Media, which has been implicated in controversy since recent events in Charlottesville, Virginia, had invited its readers to spend seven days on Norwegian Cruise Line's (NCL) mammoth ship, the Getaway.
Sailing out of Miami and around the Western Caribbean, the November trip was to feature nightly Rebel-themed dinners, panel discussions and shore excursions.
Rebel "celebrity guests" were also scheduled to attend the cruise as speakers, including right-wing activist and Vice co-founder Gavin McInnes, Rebel Media founder Ezra Levant and journalist Raheel Raza.
The week-long trip – taking in Honduras, Belize, and Mexico – cost as much as $2,075 for a room with a balcony, and was pitched as an opportunity "to connect with your favourite Rebel personalities throughout the week".
But Rebel Media has seen its cruise cancelled by NCL following a campaign by anti-extremism charity Hope Not Hope.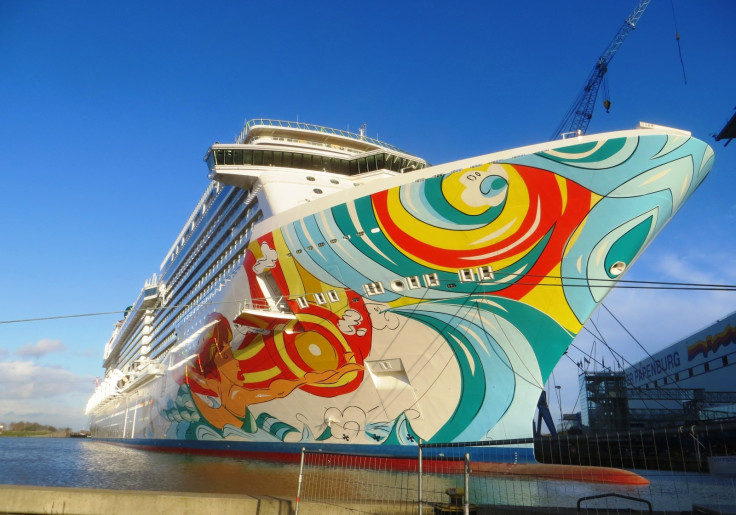 Hope Not Hate accused Rebel Media of promoting "politics of prejudice" and described the cruise as a "hate-filled holiday". It asked its supporters to sign a petition calling for the NCL to ban the group from being allowed aboard its ship.
On Thursday (17 August), a spokesman for the cruise liner said the company had agreed to cancel the booking.
"We recently became aware that one of several affinity groups that booked space on an upcoming sailing was associated with and espoused views that are inconsistent with Norwegian Cruise Line Holdings core values," a spokesperson said.
"The company has therefore exercised its right to cancel this group's reservation and provide a full refund."
It is not known if Rebel Media plans to reschedule the cruise. It has been approached for comment by IBTimes UK.
The company, which has a branch in the UK, has been marred in controversy since Ku Klux Klan and neo-Nazi protesters demonstrated in the US city of Charlottesville on the weekend.
The "Unite the Right" rally, which protested against the removal of a Confederate-era statue in a local park, saw a 32-year-old woman killed and 19 others injured when a car allegedly driven by a rally participant ploughed into counter-demonstrators.
The day was also marred by violent clashes between the two groups.
Rebel Media has since been criticised for its coverage of the rally and accused of offering "soft support" to white supremacists – something the company denies.
Some of its contributors have now cut ties with the outfit.
On Monday, Rebel Media co-founder Brian Lilley quit the company saying he was not comfortable working for an organisation that, "is being increasingly viewed as associated with the likes of [white nationalist] Richard Spencer."
In a Facebook post announcing his departure, he added: "I am also not comfortable with the increasingly harsh tone taken on issues like immigration, or Islam. There are ways to disagree on policy without resorting to us versus them rhetoric.
"What The Rebel suffers from is a lack of editorial and behavioural judgement that left unchecked will destroy it and those around it. For that reason, I am leaving."
Conservative commentator Barbara Kay also cut ties with the site over "contributors whose message and tactics have tarnished the Rebel brand."
Levant has tried to distance his company from events in Charlottesville, condemning the violence.
While defending Rebel's reporting of the rally, he said he no longer wants to be associated with the alt-right as it had come to represent "racism, anti-Semitism and tolerance of neo-Nazism".