Alt-right conspiracy theorist vows to create fake news analysis centre to fight Google and Facebook
Infowars founder Alex Jones believes in the New World Order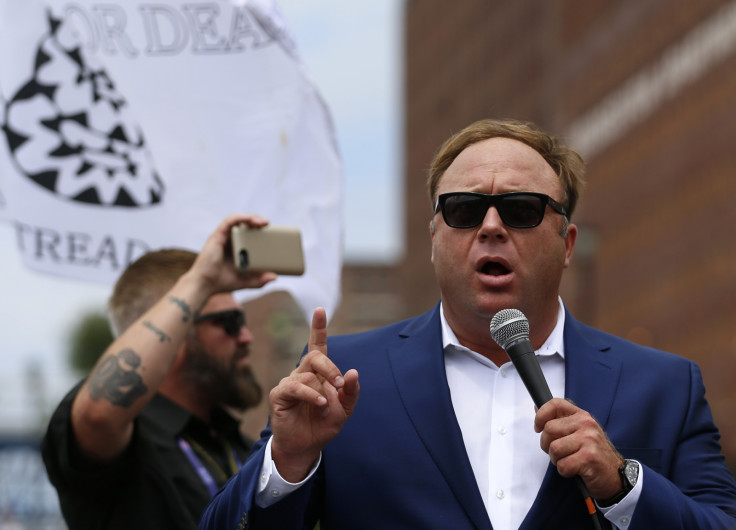 Alex Jones, the infamous conspiracy theorist beloved by Donald Trump, plans to set up his own fact-checking centre after Google and Facebook vowed to crack down on so-called 'fake news' sites – including his.
Infowars founder Jones says he wants to challenge the mainstream media, but his plans have been criticised by an experienced forensic fact checker calling for increased media literacy in schools.
The mainstream media's political analysts and pollsters have been discredited by the 2016 US presidential election, Jones said. Not only because they got the result wrong, but because "they were congenital liars on purpose".
Jones has repeatedly claimed the mass shooting at Sandy Hook Elementary School that left 20 young children dead in 2012 was staged and no one was killed. He has promoted conspiracies that the US government was behind the September 11 attacks and the Moon landing was faked. In the past month his site had 14.9 million unique visitors, according to Quantcast.
Analysis by BuzzFeed shows that on Facebook fake stories outperformed real news engagement in the final months of the election. In early November the news outlet reported that hundreds of pro-Trump websites were being run from a town in Macedonia where articles were pumped on to social media to make money.
Jones said the mainstream media is now "desperate" and was engaged in a plan "to flood the web, through third party sites they control, with so much fake news and disinformation that it discredits the entire web itself".
Facebook chief executive Mark Zuckerberg has denied that fake news is prominent on his social media site. Yet hours after Google cracked down on fake news sites Monday (14 November) by saying it would ban them from using its web advertising service AdSense, Facebook followed by dropping ads from sites with misleading content.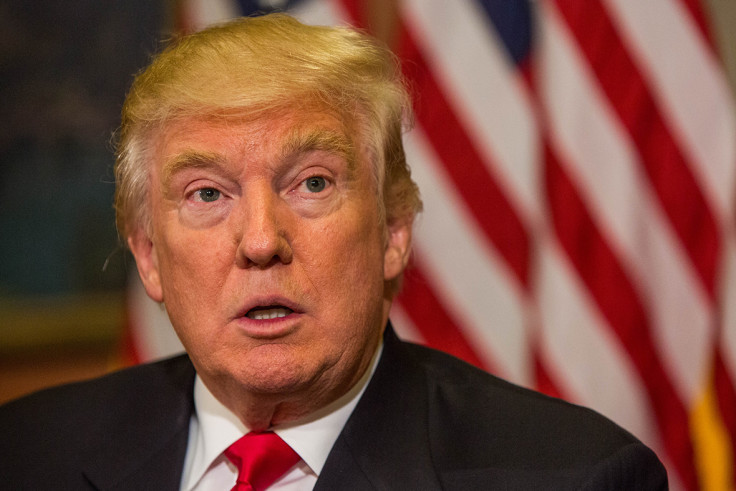 Republican president-elect Donald Trump beat Democrat Hillary Clinton in the US election on 8 November 2016
Zac Gibson/Getty
Jones said President-elect Donald Trump called him Friday (11 November) after winning the US election. "He was just thanking me for fighting so hard for Americans, and for Americanism, and thanking my listeners and supporters," Jones told the New York Times. When Trump was running in the Republican primary he sat in for a half-hour interview on Jones' radio show.
Jones said that he is now going to debunk "fake corporate news" daily and cites the example of a popular, and inaccurate, meme that emerged during the election as what the media is putting out. The meme is an old photo of Trump mocked up to appear as though it's taken from an old interview in which he calls Republican voters "stupid".
However, Eliot Higgins, the founder of the forensic fact-checking site Bellingcat, points out "that's not something that has been reported by the mainstream media". Rather its a meme circulated by Facebook users — exactly the thing Facebook has said it will crack down on.
Higgins has spent a good deal of time debunking Russia Today and other state media outlets. "There are plenty of organisations checking these things on both sides in a non-partisan way," Higgins said, citing Snopes and First Draft, a coalition of news organisations — including IBTimes UK — that is helping journalists spot and avoid fake stories.
"If Alex Jones is serious he might as well link to those articles rather than do it again himself," Higgins said. Stop Fake, Factcheck.org, Full Fact, and Politi Fact are just a few other reliable fact checkers.
Fact checking takes time, Higgins insists. But he worries that if it takes "a half hour to create a fake article, maybe we need to look at how we're educating people in school" and "teach people how to look at this stuff far more critically and at an earlier age".
Because Jones makes money off of conspiracies "about the New World Order and all kinds of crazy stuff," Higgins said, "you can't really take them seriously because their audience isn't really interested in facts and reality".
Still, "very mainstream sites, such as the Daily Mail, have posted news that's completely untrue," he said. On 13 November the Daily Mail was caught cropping a photo of Labour leader Jeremy Corbyn that suggested he was dancing a jig at a Remembrance Day ceremony. It later deleted the story.
The impact of fakes news is worrying, Higgins said, and needs to be tackled in a serious way. "What if this fake news leads to a church being burned or a mosque being bombed because it's just fed into this mindset where that is increasingly acceptable?" he asks.
"After November the idea that fake news could be causing changes and colossal political forces across the world is a big problem."
© Copyright IBTimes 2023. All rights reserved.