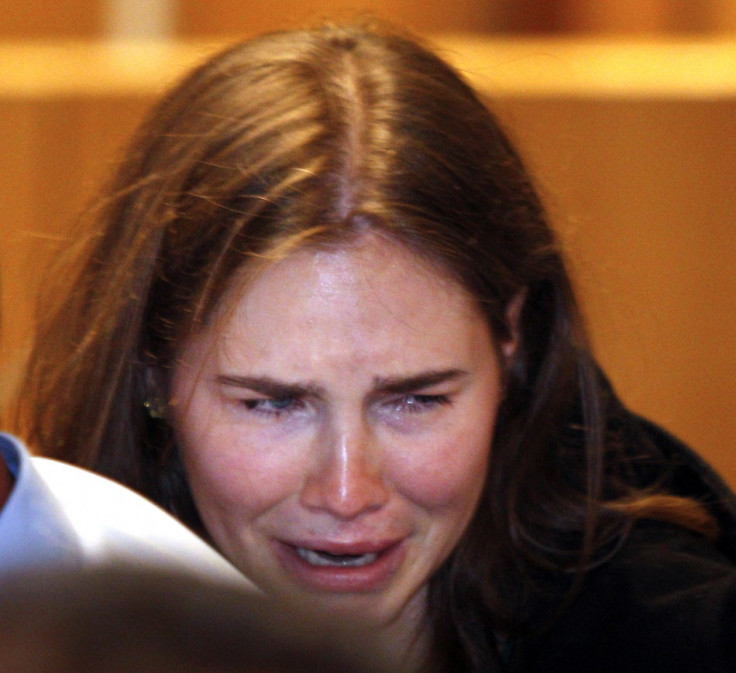 An Italian court cleared Amanda Knox and Raffaele Sollecito Monday of the 2007 murder of British language student Meredith Kercher, largely on the grounds that DNA evidence was inconclusive.
The 24-year-old former student from Seattle is now free to go home and try and rebuild her life, but what does the future hold for her? Knox will not be short of offers from media who want her story.
The U.S media did much to publicize the case and to discredit both the evidence put in front of the court and the Italian legal system. The Kercher family, clearly surprised by the level of interest, said they hoped the jury would ignore the media circus and stick to the facts of the case. In any event, Knox walked free, to the disbelief of some Italians who shouted "shame" when she left the court.
For family and friends preparing to welcome her home, Knox's acquittal brings to an end a long campaign seeking her freedom and an arduous struggle to support her while behind bars.
From the moment Knox became a suspect in the murder, her character has been attacked. The court did rule that Knox lied about the authorities' conduct, but more worrying traits of her personality were revealed. We were told of her behavior immediately after the death of her housemate, including doing cartwheels in the police station while being questioned. Even with her acquittal, can Knox repair her reputation?
"She is fundamentally the same wonderful and excellent person she has always been, but it's dampened her optimism and forced her to deal with a reality we would do anything to protect her from," said friend Jessica Nichols, who travelled from her Seattle home to Perugia several times to support Knox.
"It has impacted her ability to inherently trust people, which was something she always did before this ordeal," she added.
There have been two portrayals of Knox, as saint and sinner, and these were reaffirmed in court, during the trial and the hearing, when she was characterised as a "faithful woman in love" by one lawyer and a witch by another.
"Who is Amanda Knox? Is she the mild-looking, fresh-faced person you see here, or the one devoted to lust, drugs and alcohol that emerges from the court documents?" lawyer Carlo Pacelli asked.
The BBC reports that friends say that although the most important part was to clear her own name and to taste freedom in the United States once again, Knox, who became fluent in Italian while jailed, has spoken of wanting to do translation work and to use her experiences to help others who may find themselves in the same position.
For now, the most important thing for Knox will be to return to her family in Seattle. There will no doubt be countless book deals, interviews and documentary offers from the U.S media in the future. There has also been talk that Knox will return to her studies. Knox leaves Italy a free woman, but will she ever be able to mend her reputation?