A wide swathe of North America – from south Texas to Canada and from Montana through New England – is in the grips of a deep freeze, with record low temperatures recorded in many cities. The cold has been blamed for at least 12 deaths in the past week.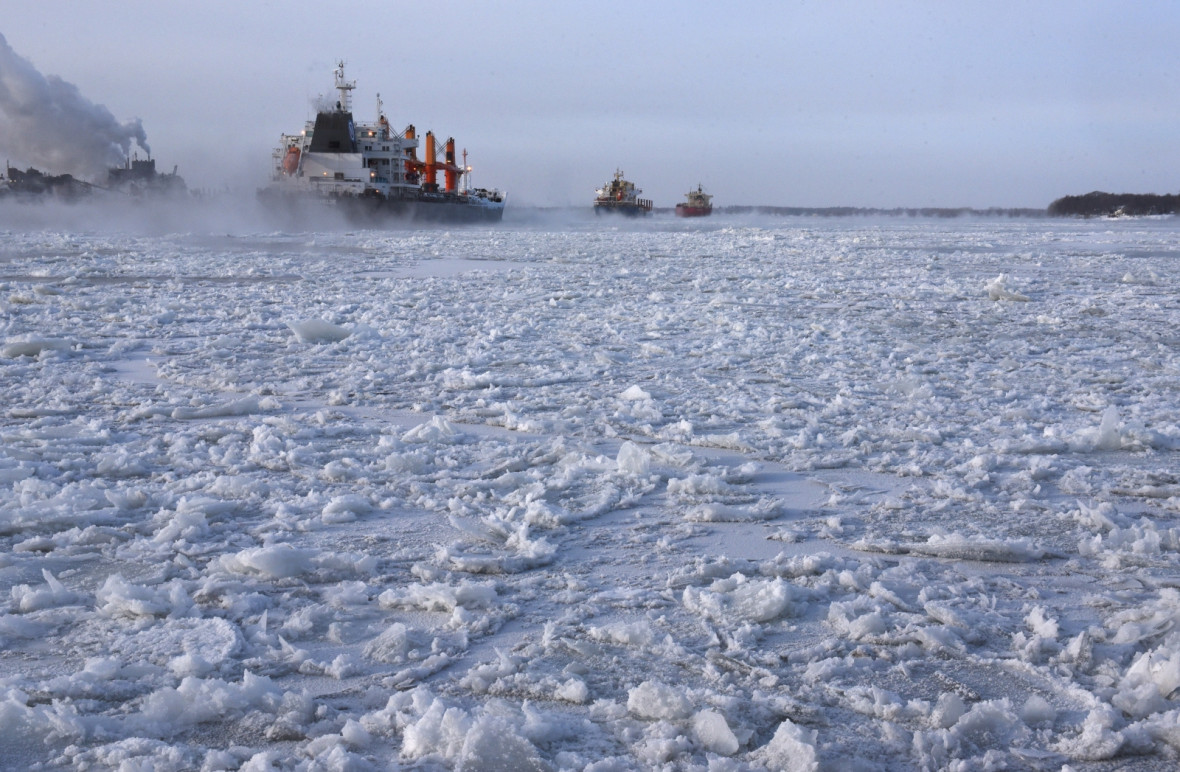 One person died while another is in critical condition after dozens of vehicles were involved in a mile-long pile-up in icy conditions on the eastbound Interstate-90 Highway near Buffalo. Police said there were between 15 and 20 separate incidents and the massive pile-up was probably the result of a chain reaction.
Transportation officials suspended the Newburgh-Beacon commuter ferry service in New York because of icy conditions on the Hudson River.
Three people were rescued from a car that got stuck in icy waters in Boyds, Maryland. Photos and video uploaded to social media by the Montgomery County Fire and Rescue Service showed the three people climbing out of the car from a window and boarding a rescue boat.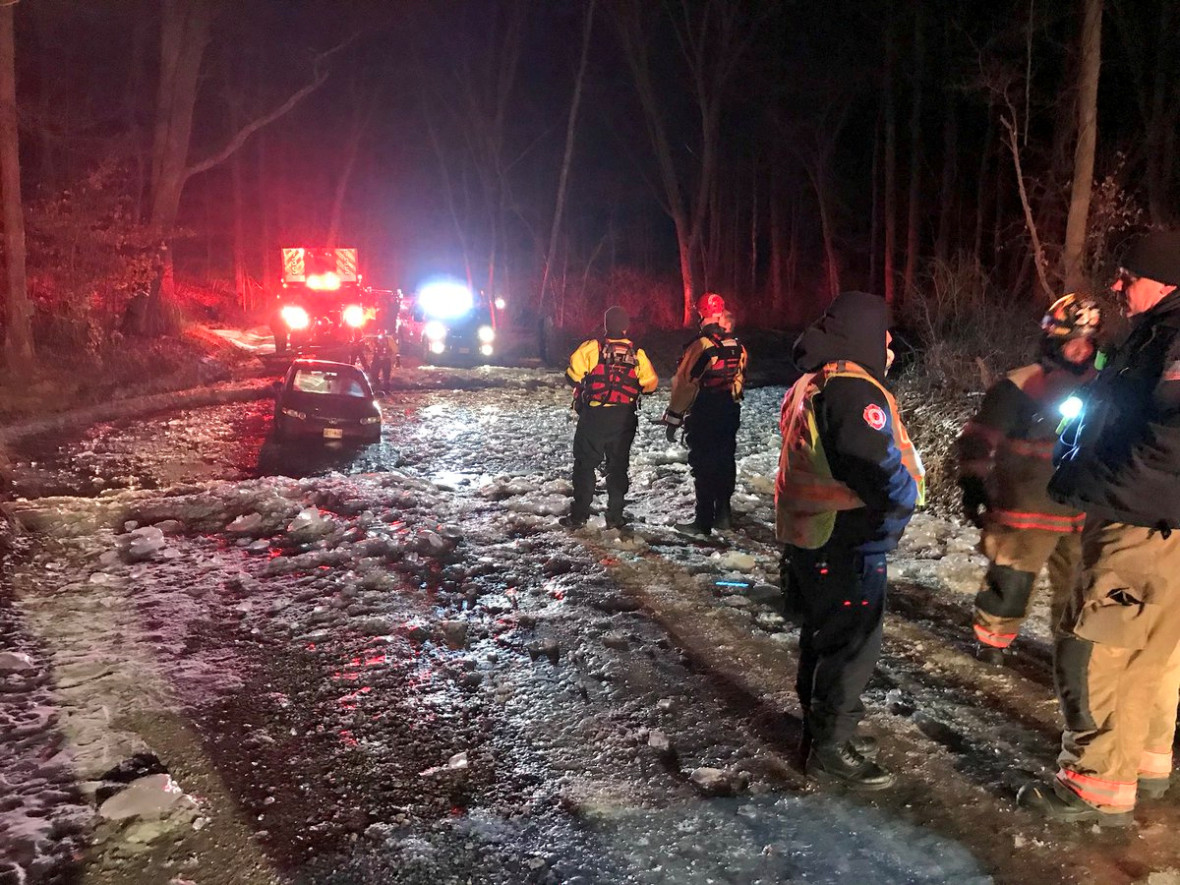 The bitterly cold temperatures have delivered a shock to those accustomed to far milder weather in the South. In Texas, advocates for the homeless fanned out across Houston to provide blankets and other warm gear as the National Weather Service issued a hard freeze warning for parts of the state. Atlanta hospitals saw a surge in emergency room visits for hypothermia and other ailments as temperatures plunged to 13 degrees (-11 Celsius).
In Savannah, Georgia — where January's average high is 60 degrees (16 Celsius) — the temperature hovered at 30 (-1 Celsius) at noon on Tuesday (2 January). It was cold enough for icicles to dangle from the ornate wrought-iron fountain in the city's Forsyth Park. "I've never seen icicles in Savannah, period," said Sean Dempsey, a local restaurant manager.
In New York, a city which is more accustomed to low temperatures, it wasn't just the fountains that had icicles hanging off them. Firefighters tackling a blaze in the Bronx ended up covered in ice as the water from their hoses froze instantly in the frigid air.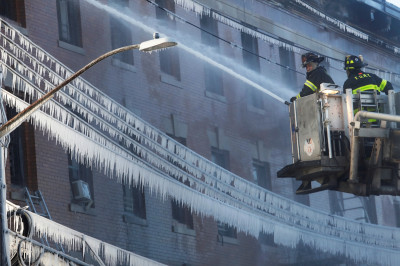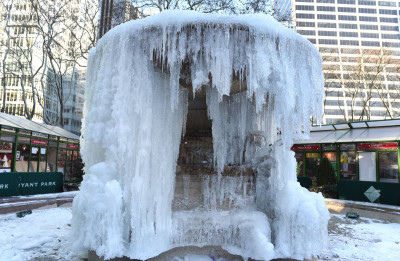 The bone-chillingly cold temperatures have frozen parts of Niagara Falls. The Horseshoe Falls on the Canadian Side has been frozen solid for days. Where the falls are still gushing, the spray has been freezing instantly on everything it touches, coating trees, walkways, cliffs and overlooks in white.
Chunks of ice floated down the Mississippi River and Lake Michigan made "ice balls" with its rolling waves. Lake Ontario was covered in frozen discs known as pancake ice.
And there is worse weather on the way. A major winter storm is expected to hit the the eastern US on Wednesday (3 January), bringing with it more than a foot of snow. Parts of New England could see 12 to 15 inches (30-38cm) of snow, while even more southern states that rarely see flurries, much less accumulation – such as Florida, Georgia, South Carolina, North Carolina and Virginia – will get as much as six inches (15cm).
And behind that storm is even colder weather than what the East Coast is feeling now. "For the Northeast, this weekend might be the coldest of the coldest with the storm," said Jason Furtado, a University of Oklahoma meteorology professor. "We could be ending (the cold snap) with a big hurrah."
With Chicago-area wind chills expected as low as minus 35 degrees (-37 Celsius), forecasters warned of frost bite and hypothermia risks. They urged residents to take precautions, including dressing in layers, wearing a hat and gloves, covering exposed skin and bringing pets indoors.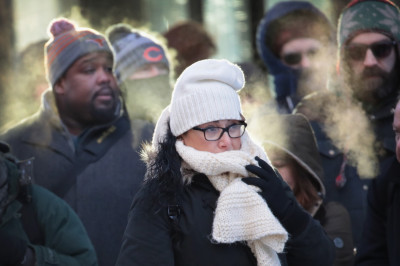 Conversely, the other end of the US is experiencing what could almost be termed a heatwave. Anchorage in Alaska, tied a record high on Tuesday of 44 degrees (7 Celsius) while Jacksonville in Florida was a mere 38 degrees (3 Celsius). Residents of Phoenix in Arizona wore short-sleeve shirts and flip-flops as temperatures topped out in the 70s. "Don't let the people on the East Coast know how nice the weather is here today," said Mark O'Malley, a meteorologist for the US National Weather Service in Phoenix.