An Amazon Echo owner in Germany has had to face angry neigbhours and the police after the digital assistant Alexa started a party at 2am.
Oliver Haberstroh returned home to his Hamburg apartment to find the locks had been changed by police after neighbours complained about the noise levels. Alexa had turned on music, loud enough to wake nearby residents, at 1.50am. The music was reportedly so loud that the neighbours were ringing and screaming at Haberstroh to turn it off.
The police replaced the lock and Haberstroh picked up a new key from the police station. He received a sizable locksmith bill for the early hours callout.
Haberstroh took to Amazon's Facebook page to complain. In a post, that has been liked 28,000 times and shared roughly 10,000 times already, Haberstroh described his relationship with Alexa as complicated. "So sometimes I was perfectly happy with your service and Alexa," Haberstroh wrote. "However, the relationship between Alexa and me has taken a turn around since Friday night. You could say it's complicated or even so far that we unfortunately have to go our separate ways."
After explaining Alexa activated the music without prompting, Haberstroh asked his Amazon Echo if they could pay for the locksmith bill. "When I asked Alexa how we could stay and whether or not you could pay me the costs she was causing for herself, only a dry 'unfortunately, I have not found the answer to the question'."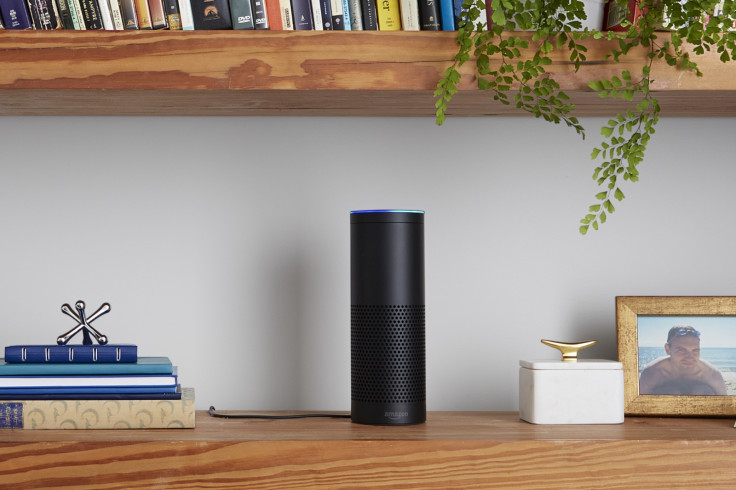 To cap it all off, Haberstroh finishes by signing off as "a until yesterday morning actually still convinced customer". Speaking to an Amazon support worker over the phone, Haberstroh was told Alexa may have been activated by street noise, despite him living on the sixth floor of his building with the windows closed.
In a statement to IBTimes UK, an Amazon spokesperson said they are working directly with Haberstroh. "We have identified the reason for the incident," the spokesperson said. "Echo was remotely activated and the volume increased through the customer's third party mobile music-streaming app. Although the Alexa cloud service worked flawlessly, Amazon has offered to cover the cost for the incident."
Amazon recently unveiled its new augmented reality app that lets users place potential purchases around their house to see if they look nice. There is even talks the online shopping giant will release its own crypto-currency.