Amazon Echo and Alexa assistant snatch over two thirds of smart speaker market
Google Home in second with just over 23% in the US.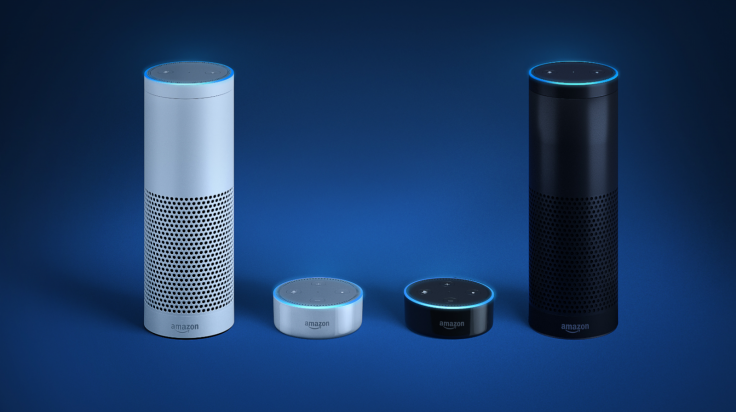 Amazon is enjoying a huge market share lead in the smart speaker market in the US, a research firm has claimed. Despite growing competition, the online shopping giant's Amazon Echo range owns just over 70% of the sector.
Amazon kick-started the emerging market in mid-2015 with the launch of the Amazon Echo speaker and its voice-activated digital assistant Alexa and, while Google followed with its own smart hub and Google Assistant AI, it would appear that Amazon's earlier launch has resulted in a strong lead.
According to research firm eMarketer, Amazon Echo represents 70.6% of the tech's market share in the US. Meanwhile, Google Home owns just 23.8%, but remains far ahead of other speakers such as Sonos' Play range.
The firm's report reflects the healthy growth of smart speakers across the board, claiming that over 35.6 million US residents will use a voice-activated assistant device at least once a month in the coming year.
While Amazon's dominance over the nascent smart speaker industry is fairly clear, Google Home only launched in November 2016 in the US which gave the Echo a significant head start. Both Amazon Echo and Google Home released later in the UK – November 2016 and April 2017 respectively.
With the smart-speaker market estimated to become a multi-billion dollar industry by 2020, it's unsurprising to see other major tech players readying their own AI-assisted products. Microsoft and Harman Kardon recently unveiled the Cortana-powered Invoke, while speculation is mounting that Apple is preparing to launch an AirPlay-like speaker device that includes popular iPhone assistant, Siri.
Amazon is looking to expand its own Echo range with at least one additional model. The only confirmed device so far is the Echo Look, which utilises a camera and Alexa commands to offer fashion advice and provide links to clothing listings on the company's shopping site.
A number of recent leaks have also pointed to a second new Echo device called Amazon Echo Show. The larger speaker is expected to feature a built-in 7in touchscreen as well as voice call functionality and could be announced later today (9 May).
© Copyright IBTimes 2023. All rights reserved.