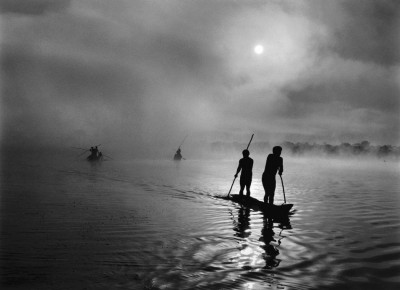 A new exhibition is to be held which showcases the work of two award-winning photographers: Sebastião Salgado and Per-Anders Petterson.
The exhibition entitled Amazon is in aid of Sky Rainforest Rescue - a three year partnership between the WWF and Sky that aims to help save one billion trees in the state of Acre, North West Brazil.
The aim of the exhibition, which is being held at Somerset House, London, is to highlight the plight of the Amazonian rainforest and the people who live in it.
Sebastião Salgado presents previously unseen work from his ongoing photographic essay 'Genesis', which portrays landscapes in their most pristine state, and the communities still living in them. The work began in 2004 and is due for completion in 2012.
Per Anders Pettersson's presents photographs that document a recent visit to Acre, North-West Brazil with actress Gemma Arterton, to support Sky Rainforest Rescue.
Above are a selection of previously unseen images that will be included in the exhibition, that takes places from 2 November until 4 December at the Somerset House Trust, Strand, London.