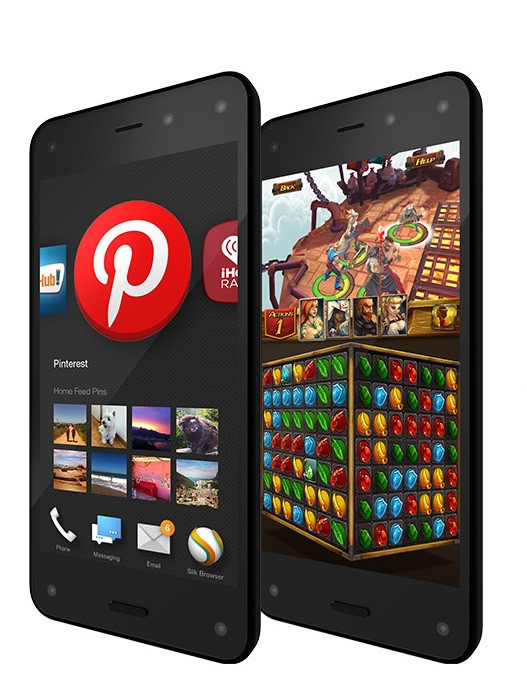 Amazon has recently confirmed the pre-order for its Fire Phone for the users in the UK.
Amazon's first smartphone with a 4.7in HD LCD display is now on pre-order at O2 store with no upfront payment and £33 tariff only.
Besides, users will get a year of Amazon Prime membership worth £79 for free. The offer will be valid until 31 December. Amazon Prime members' tenure will be extended for a year at no extra cost.
Jeff Bezos, Amazon Founder and CEO, said: "We've packed a lot of value into our first smartphone and we are delighted to bring Fire to customers in the United Kingdom.
"Fire is a premium phone with breakthrough technologies Dynamic Perspective and Firefly, access to exclusive features including live video tech support with the Mayday button and free unlimited cloud photo storage, plus a full year of Prime membership — for £0 on the £33 O2 Refresh tariff only from O2."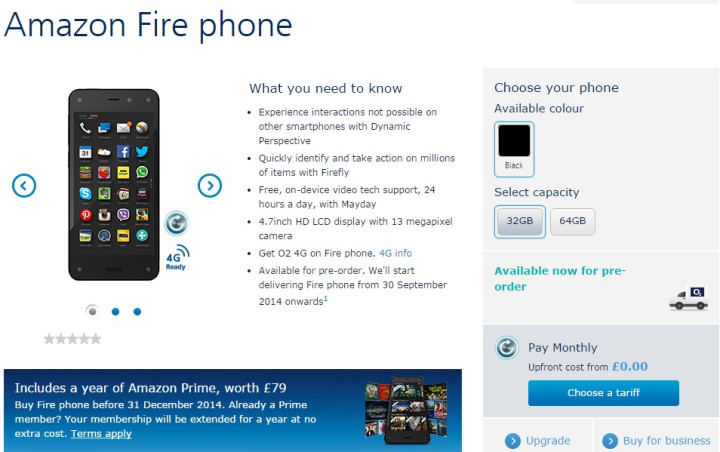 The black model of the phone can be pre-ordered in 32GB and 64 GB variants.
O2 is offering several deals for the phone and one such includes no upfront payment and £33 a month offer comes with unlimited minutes and texts, 2GB data and 4G capability.
Click here to know more about the O2 tariffs for Amazon Fire Phone.
The network operator has confirmed that Amazon Fire Phone will be available from 30 September.