The Amazon Kindle Fire HD tablet goes on sale in the UK today, featuring a 7in screen and a starting price of £159, undercutting the 7.9in Apple iPad mini by £110.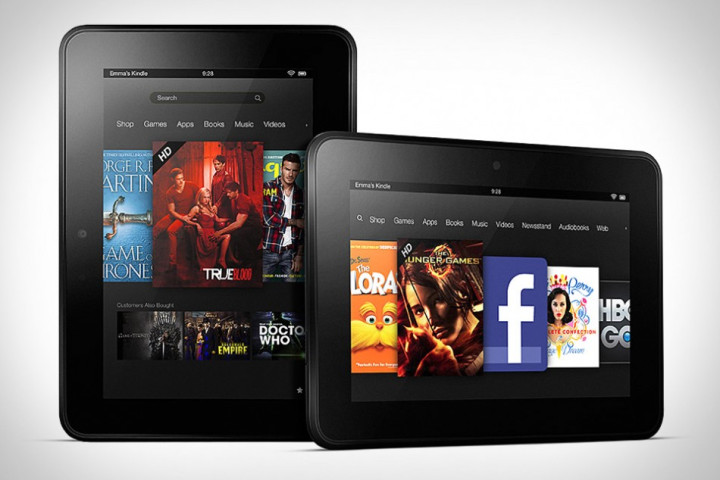 Now in its second generation, the Kindle Fire has been Amazon's most popular product since it went on sale in the US a year ago, offering access to the company's vast online catalogue of music, films and TV programmes through a heavily customised version of the Android operating system.
It was always known that the new Fire HD, with a 1,280 x 800 screen resolution and a processor that is 20 percent faster than the regular Fire, would arrive in the UK in time for Christmas, but the timing of Apple's iPad mini announcement may put a dampener on Amazon's expected success.
At £269 for the 16GB Wi-Fi model, the iPad mini is much more than the equivalent £159 Kindle Fire HD - although customers who do not want adverts to appear as screensavers on their Kindle will have to pay an extra £10.
Amazon also sells a 32GB Fire HD for £199 (£209 without ads); finally, the standard Fire, with a less powerful processor and lower resolution screen, is availble for £129 with adverts and £139 without.
Smaller tablets
The market for smaller tablets has grown in recent months, with the Kindle Fire and Fire HD, Google Nexus 7, Kobo Arc, Apple iPad mini and others all fighting it out with tablets that are more portable and much cheaper than their 10in counterparts.
Powered by a 1.2GHz dual-core processor, the Fire HD has Dolby audio, dual-band Wi-Fi and integrated support for Facebook, Twitter, Gmail, Hotmail and Skype.
Amazon claims 11 hours of battery life for the Fire HD, which features a front-facing camera above the screen for Skype calls, access to digital content and games such as Rovio's Bad Piggies and Angry Birds, and customers will get a free month of access to LoveFilm and Amazon Prime.
While the iPad mini is almost in its own price category, the Kindle Fire HD will be compared closely to the Google Nexus 7, a 7in tablet running Android Jelly Bean and available with either 16 or 32GB of storage for £159 and £199 respectively - which also comes with £25 of Google Play credit.
Kindle Paperwhite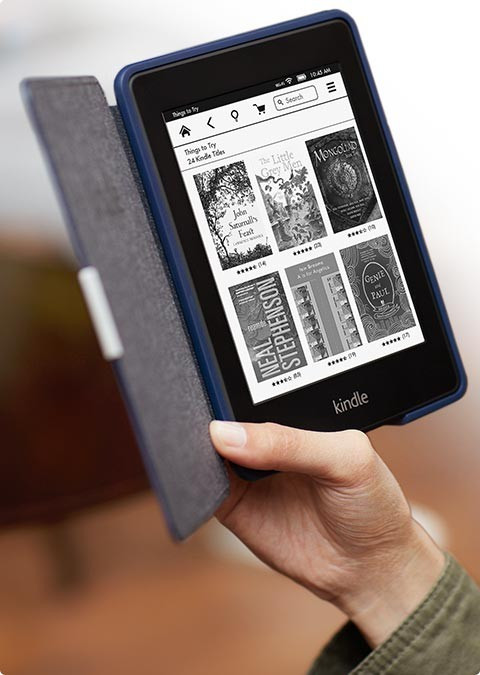 Also going on sale today is the Amazon Kindle Paperwhite, an ebook reader with a front-lit screen similar to the Kobo Glo and Barnes & Noble Nook Simple Touch with GlowLight, but with access to Amazon's Kindle bookstore full of books, magazines and newspapers.
The Paperwhite has a 7in touchscreen which is lit by LEDs hidden beneath the bezel; they can be turned on and off, and the brightness can be adjusted, so the device can be read in bright sunlight as well as in the dark.
Available as either a Wi-Fi only or Wi-Fi + 3G model, the Paperwhite is priced at £109 and £169 respectively.
Due to high demand, customers ordering online today will not get their Paperwhite until 30 November - at least from the Amazon website, stock will also be available from most major electrical and department stores, and Waterstones.