Amber Heard was spotted partying with friends, including Suicide Squad actress Margot Robbie and Cara Delevingne in London, days after her divorce case with Johnny Depp was officially settled.
According to a report in E Online, Amber was joined by Margot Robbie, Margot's boyfriend Tom Ackerley, Cara Delevingne and many others as the group stopped by a Rolling Stones exhibition before grabbing a bite at the Ivy Kensington Brassiere.
The source told the website that Heard and her friends attempted to enter a nightclub in Marylebone, but were not allowed in. Later the actresses laughed off the incident and the group was seen chatting about where to go next. Shortly thereafter the ladies crew headed to the back entrance of the London hotspot Chiltern Firehouse to enjoy the evening.
Heard and Depp finalised their divorce as the Pirates Of The Caribbean actor agreed to pay a settlement of $7m (£5.33m) to Heard. Following this, the Magic Mike XXL actress announced her plans to donate the large sum to two charities — one for victims of domestic abuse and another that works with sick children.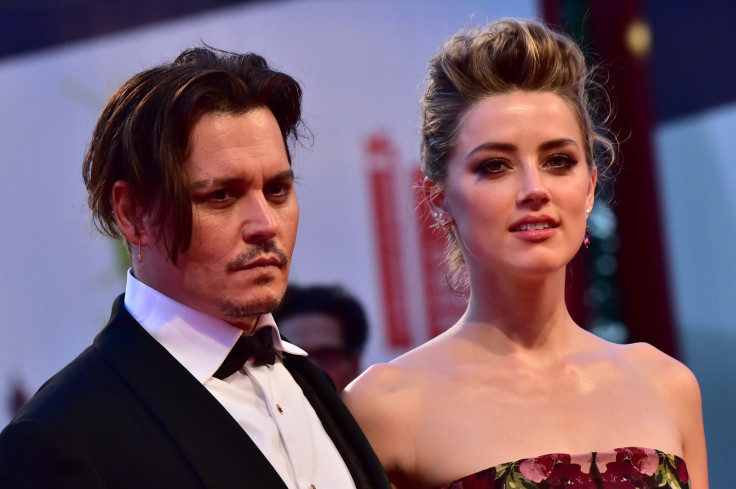 In a statement released on 18 August, the actress reiterated that the lawsuit was not an attempt to get money from her A-List ex-husband. "As described in the restraining order and divorce settlement, money played no role for me personally and never has. I know these organisations will put the funds to good use and look forward to continuing to support them in the future. Hopefully, this experience results in a positive change in the lives of people who need it the most."
She continued, "The donation will be divided equally between the ACLU (American Civil Liberties Union), with a particular focus to stop violence against women, and the Children's Hospital of Los Angeles, where I have worked as a volunteer for the past 10 years alongside organisations like the Art of Elysium," she said. "Over the years, I have seen firsthand how more funding for staffing, better equipment and better medication can make the difference between life or death for a child."