American Airlines flight lurches through air after 'severe turbulence' injuring 10
The turbulence sent drinks and people flying inside the cabin before the plane landed in Philadelphia.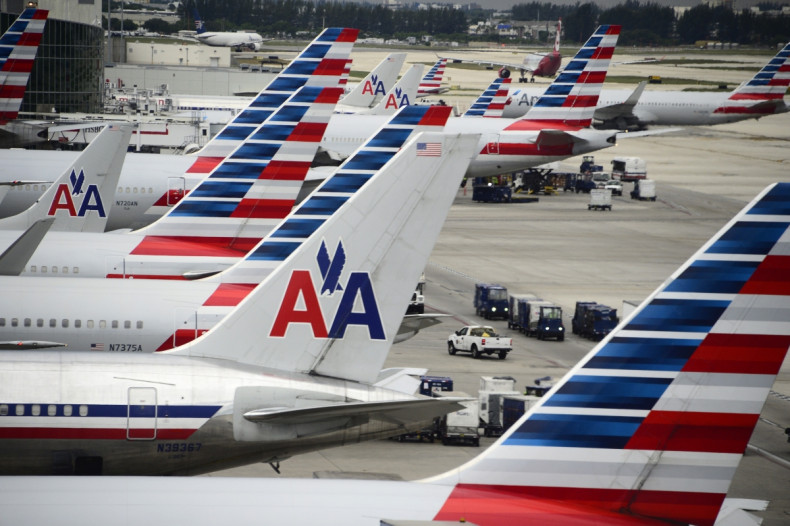 Ten passengers were injured after an American Airlines flight from Athens hit "severe turbulence" just before landing at Philadelphia International Airport on Saturday (5 August).
The relatively peaceful flight reportedly lurched violently just as the US east coast came into view, a passenger said. The turbulence sent drinks and people flying, injuring 10.
Alex Ehmke, a passenger, told The Washington Post the flight had been "completely uneventful". About five minutes after getting their last round of drinks, Ehmke remembers hearing an announcement urging passengers to fasten their seat belts.
Fellow passenger, Ian Smith, told ABC affiliate WPVI that flight crew were also told to return to their seats. "They didn't even have time," Smith said.
Ehmke said it began with a bit of normal shaking. "I was fine," he said. "This was all within normal bounds." The shaking then got worse, prompting drinks to spill and a sense of panic to set in.
Suddenly, the plane experienced what Ehmke described as "the lurch". He told NBC News that his field of vision shot up about four feet in the air. Ehmke added to WPVI that "it felt like the whole plane was in free fall".
Smith said babies were screaming and passengers were hitting the ceiling. The turbulence lasted for about 15 seconds, passengers said.
ProPublica reporter Jessica Huseman, who was on the flight, tweeted after the plane finally landed. "They'd *just* handed out drinks. This plane (that I'm still on) is soaked. Soaked. They'll be hosing this out for hours."
Huseman, who reported one of the crew members dislocated his shoulder, commended the crew for their professionalism. "Impressed w the attendants on this @AmericanAir flight from Athens," she tweeted.
American Airlines confirmed that three passengers and seven crew members were taken to hospital when Flight 759 landed. "We are taking care of our passengers and our crew members at this time and want to thank our team members for keeping our passengers safe," it added.