American Apparel discloses details of former CEO Dov Charney's 'sexual misconduct'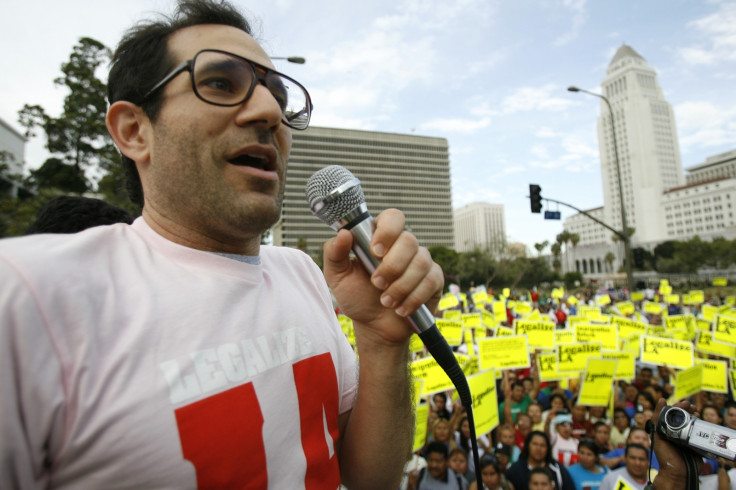 US clothing retailer American Apparel has said its independent investigation revealed that former CEO Dov Charney filmed himself in sex acts with models and employees and kept the videos on a company server.
In addition, the company accused Charney of exchanging pornographic emails and texts at work and using ethnic slurs against workers, according to documents filed in the Los Angeles Superior Court.
"The company discovered voluminous evidence of Mr Charney's sexual liaisons with employees and models," the court papers said.
The company, which has retail stores across the US and in a number of countries, including Germany and China, fired Charney in 2014 for allegedly misusing corporate funds and helping to spread nude photos of a former employee on the internet.
He had challenged the board's decision, saying the charges were baseless and his termination was illegal. He also filed a lawsuit, seeking more than $40m (£26.9m, €36.5m) in damages.
The company's disclosure on 19 June comes as part of its effort to prevent Charney from bringing future lawsuits against the company. It earlier won a restraining order against Charney blocking him from making negative comments about the company in the media.
On the same day, he filed a separate defamation case against American Apparel, seeking $30m.
"They are putting this out there because they are desperately trying to distort public attention to the fact that Mr Charney's firing was illegal, that his rights as a shareholder of the company were disenfranchised and that the Standard General and their appointed management team are losing control of the business from a financial point of view," said Charney's attorney, Keith Fink.
© Copyright IBTimes 2023. All rights reserved.