The Conservative Political Action Conference kicked off with its first speaker of the evening, actor Robert Davi. During a speech that saw him relay his credentials as an early-days Trump supporter, Davi asked the audience to raise their hands if they too supported Trump from his first appearance descending the escalator.
A few hands went up.
"And how many are supporters today?" Davi asked. More hands rose.
The Conservative Political Action Conference (CPAC) has a list of top administration officials appearing on Thursday which included Education Secretary Betsy DeVos, White House Chief of Staff Reince Priebus, Chief Strategist Steve Bannon and Vice President Mike Pence. Friday morning will see Trump himself making an appearance.
The conference made a point of attaching itself to Trump, during Priebus and Bannon's conversation, the chairman of the Amercan Conservative Union, the group which hosts CPAC, Matt Schapp, made sure to mention Trump's 2011 speech at the conference where he mooted a possible White House run.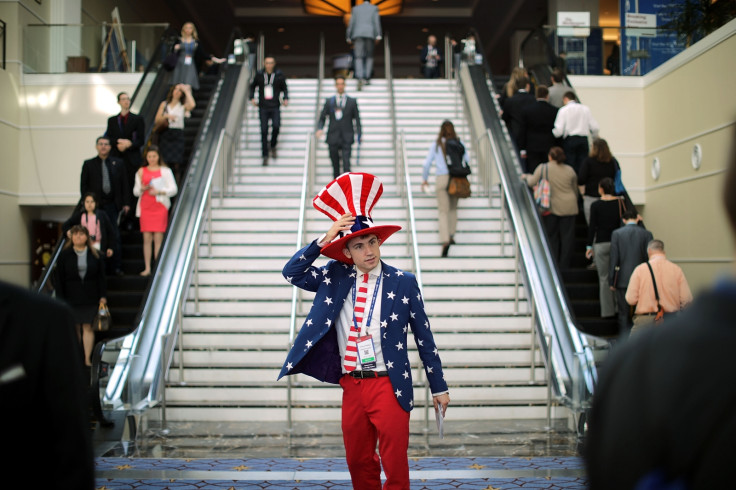 Trump was notoriously discounted as a candidate early on, now his name and slogans are cheered by the crowds which had earlier dismissed him. As NPR noted that "plenty of conservatives have harboured doubts about just how much of a conservative Trump actually is." Though elected on heavily right wing agenda, Trump has in the past expressed support for gay marriage and abortion rights, the latter being totally anathema to the conservative cause.
At CPAC, one attendee who told IBTimes UK that she'd been coming for 10 years, spoke with elation about the new administration. She said they'd finally won, after times where they'd even had to fight people nominally on their side. "This is our time", Vice President Mike Pence told the crowd.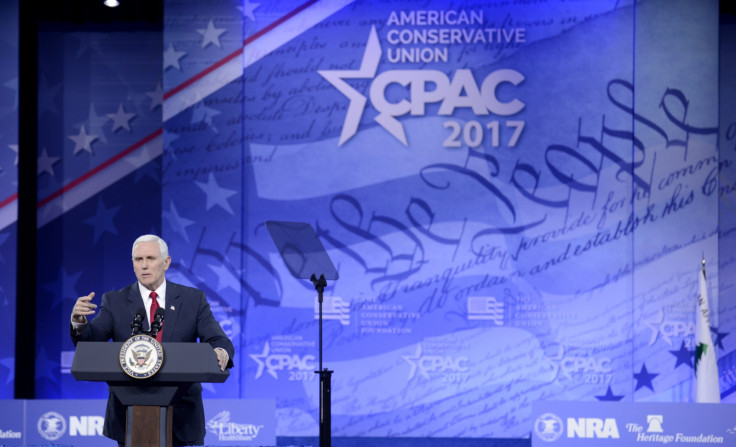 Bannon said that the cabinet was the most conservative in decades and Pence echoed the remarks. Ideas of economic nationalism, rather than the free-trade positions that conservatives traditionally hold, were cheered loudly. As were mentions of cutting back illegal immigration.
They all knew what was too right wing though, with alt-right figurehead Richard Spencer being ejected from the conference. "He is not welcome here. He was removed from the premises," a CPAC spokesperson told IBTimes UK by email.
Kellyanne Conway, senior aide to the President and the first woman to run a successful presidential campaign, brought women's issues to the conservative platform - arguing against modern feminism, a bete noire of the American right, but speaking supportively to young conservative women.
"Every great movement ends up being a little bit sclerotic and dusty after time," Conway said of US conservatism. Trump came and shook that up, she added.
It was Pence, former governor of Idaho who signed a state law purported for religious freedom that allowed discrimination against LGBT people, who really shone his conservative credentials. He quoted the Bible, repeated anti-abortion rhetoric and proclaimed that Israel's fight "is our fight".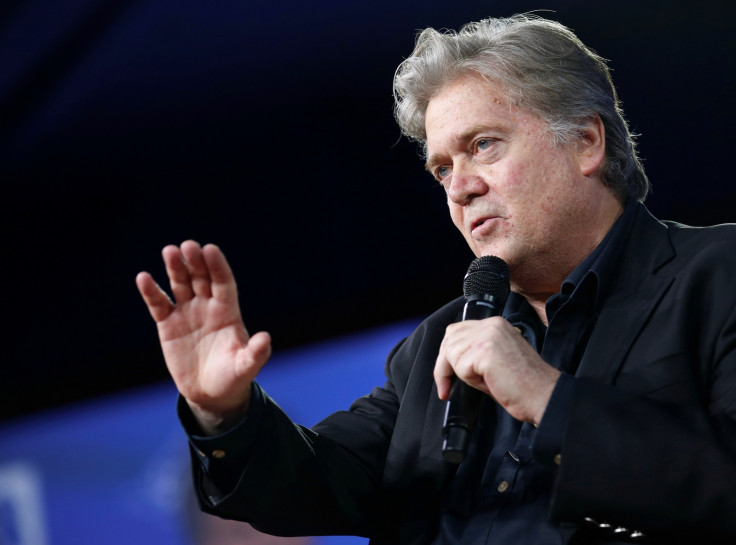 Betsy DeVos argued that more should be decided by the states. She defended the recent rescinding of Obama-era transgender protections, describing them "a very huge example of the Obama administration's overreach".
American conservatives, rather than simply Republicans, were strong supporters of Trump. The difference was shown elsewhere in the evening, when Caitlin Jenner, who had supported Trump, blasted the president on Twitter for rescinding the order. "From one Republican to another, this is a disaster," said the celebrity.
Red hats abound, chants of 'build the wall'. Trumpism and American Conservatism have found their middle ground - and that was only Thursday.
Friday morning, the president addresses the hall.