Donald Trump's chief strategist Steve Bannon has continued his attack on the media, calling it "the opposition party" which fundamentally opposed the presidential administration's agenda.
At the Conservative Political Action Conference (CPAC), Bannon was in conversation with White House chief of staff Reince Priebus and American Conservative Union chairman, Matt Schlapp.
Bannon claimed that reports of chaos in the White House were false. Disputing claims that their relationship was fraught, Priebus said he considered Bannon "a dear friend", with Bannon returning the compliment calling Priebus "indefatigible".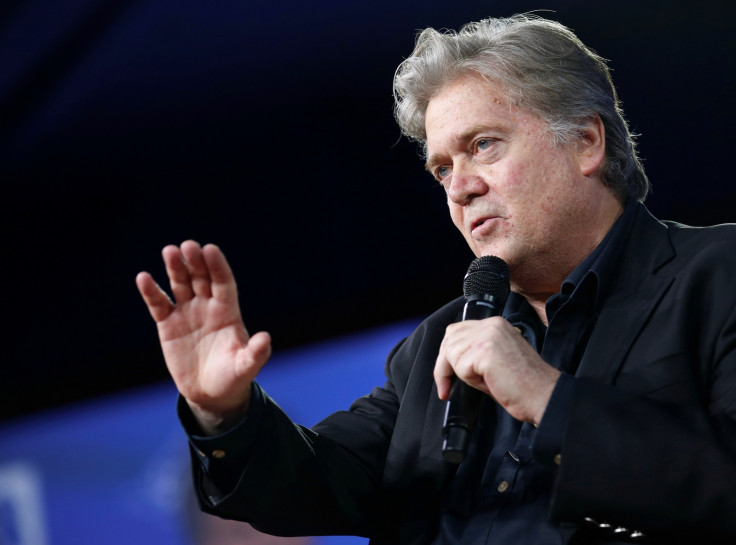 Bannon, a former Breitbart News executive, does not often speak to the media or make public remarks.
He laid out parts of his strategy, saying that the three main areas of focus were security, "economic nationalism" and a deconstruction of the state.
Both senior aides to the president said Trump will continue to pursue the agenda and promises he was elected on, although Bannon said that he did not think it would be easy, saying that the "corporatist, globalist media is opposed to the nationalist agenda".
"If you think they're going to give you your country back without a fight, you are sadly mistaken," Bannon said, calling on the conservative audience to show their support for the administration.
The panel also thanked CPAC for its place in Trump's history, noting a speech in 2011 where he mentioned the chance he would run for president. This year's CPAC is hosting many of the current administration's most senior figures, including Trump and Vice President Mike Pence.
CPAC 2017 started with controversy though, a decision to invite former Breitbart editor - the news site Bannon previously held a senior position in - Milo Yiannopoulos was met with intense criticism after a group released a collection of remarks Yiannopoulos had made seemingly supportive of paedophilia. He was then disinvited.
Thursday also saw alt-right figurehead Richard Spencer expelled from the conference. "He is not welcome here. He was removed from the premises," a CPAC spokesperson told IBTimes UK.