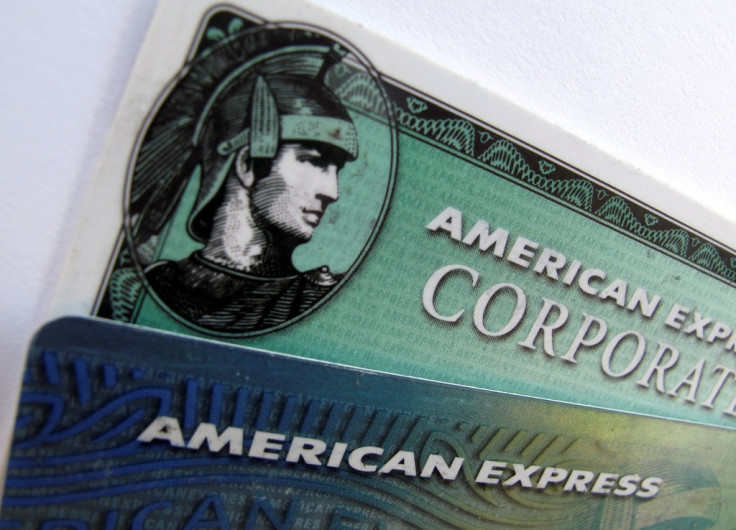 Shares in credit card company American Express dropped on 21 January after it said it will slash over 4,000 jobs over the course of a year, and reported higher quarterly expenses and provisions for bad loans.
The firm's stock was down 1.92% in after-hours trade in New York after it said that the job cuts will take place in the US and abroad, and that the planned layoffs contributed to a $313m (£207m, €270m) pre-tax restructuring charge taken during the fourth-quarter of 2014.
Four thousand jobs will constitute about 6% of its workforce, but Chief Financial Officer Jeff Campbell said the cuts will be offset partly by the creation of some new jobs, Reuters reported.
The world's largest credit card issuer, which has been controlling costs to counter sluggish revenue growth, said expenses rose 3.5% to $3.6bn in the fourth-quarter of 2014, driven mainly by marketing costs and salaries.
Total provisions for loan losses increased 21.5% to $582m.
The firm reported fourth-quarter earnings on 21 January that beat expectations. Revenue climbed 7% to $9.1bn during the quarter, from 8.5bn a year ago, mainly driven by the $719m sale of the company's investment in expense-tracking software developer Concur Technologies, which Germany's SAP agreed to buy for about $7.3bn last September.
For the full year, revenue rose 4% to $34.3bn from $33bn a year ago, according to a company statement.
Most of the proceeds from the Concur stake sale were reinvested into the company, including toward the $313m charge linked to the firm's planned job cuts.
Chief Financial Officer Jeff Campbell, referring to the layoff plans, said on a post-earnings conference call: "The actions we are taking will impact over 4,000 people at a cost of $313m in the quarter."
American Express had 62,800 employees at the end of 2013, according to its latest annual report.