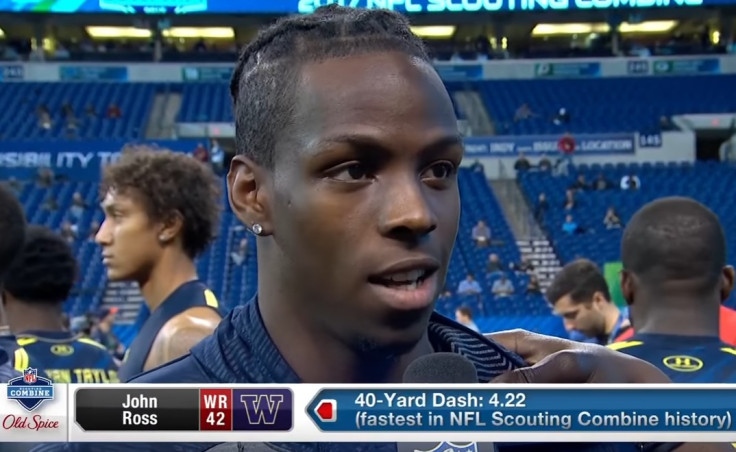 Adidas will buy a private island worth $1m (£816,000) for any American footballer who breaks the record for the 40 Yard Dash, a short sprint at an event where college stars display their talents in front of NFL scouts.
And the 22-year-old Washington Huskies wide receiver John Ross did just that, completing the dash in 4.22 seconds, beating the previous record of 4.24 seconds.
So Ross won the private island. Actually, nope. There's a catch. Adidas stipulates that the dash must be completed in its own shoes. And Ross broke the record in a pair of Nikes.
But Ross is pretty chilled out about it. "I really can't swim that well," Ross said after the dash when asked why he didn't wear Adidas shoes. "And I don't have a boat, so, I had to run in the Nikes."
And he probably doesn't have to worry too much about losing out on that $1m island - he suggested Nike has "something special" for him anyway.
"I'm just thankful," Ross said. "I'm measured, blessed, and just really happy to be in this situation because I remember two years ago I was sitting on a couch for the whole season - a torn ACL [anterior cruciate ligament] - and now to be in this position, I'm really thankful."
Here's his record-breaking 40 Yard Dash.
Nike made the most of Ross's achievement. And they even poked at Adidas.