'American Horror Story: 1984' Episode 1 airs this week: What to expect?
American Horror Story:1984 brings back old cast members and slasher tales of the 80s.
The FX's horror anthology series "American Horror Story" premieres this week with a slasher tale from 1984. The series will see the return of old cast members and some new faces.
American Horror Story: 1984 happens to be the ninth season of the series. The latest installment will pay homage to the 1980s slasher films like "Friday the 13<sup>th" and "Halloween". The storyline takes the audience to the site of "worst summer massacre of all times" as revealed in the latest trailer.
Fans of the 80s horror movies are in a good position to know what "American Horror Story: 1984" looks like. However, other AHS fans are assured to get a good dose of campy fun, blood splatters, and gory murders. Season 9 brings a horror tale of a maniac called Mr. Jingles haunting a group of teens. The killer is an escapee from an asylum, who arrives at the summer camp Redwood, and turns it into a deadly massacre site.
As per its official synopsis on Spoiler TV, "American Horror Story: 1984" episode 1 is titled "Camp Redwood" and reveals how it all started. In the summer of 1984, five friends take a trip to Los Angeles where they wish to work as counsellors.
"As they adjust to their new jobs, they quickly learn that the only thing scarier than campfire tales is the past coming to haunt you," reads the official description.
One thing is for sure, the hooded killer played by John Carroll will not let everyone come out of their summer retreat alive. Their camp is situated at the massacre site where many people were killed 20 years ago.
Speaking at "The Tonight Show with Jimmy Fallon", series star Billie Lourd dropped some hints at upcoming installment.
"So me and a bunch of my camp counsellor friends -- Gus Kenworthy, the epic skier, I'm in love with him, Cody Fern, Matthew Morrison from Glee, Leslie Grossman, my heart and soul -- so all of us basically are people in LA, and we're bored, we don't want to be in LA anymore, and we go out to this camp in the middle of nowhere where a bunch of people was killed like 20 years ago, but we're like hey, let's go be camp counsellors there, so we go and camp counsel there, and he comes back," Lourd revealed as quoted by Comicbook.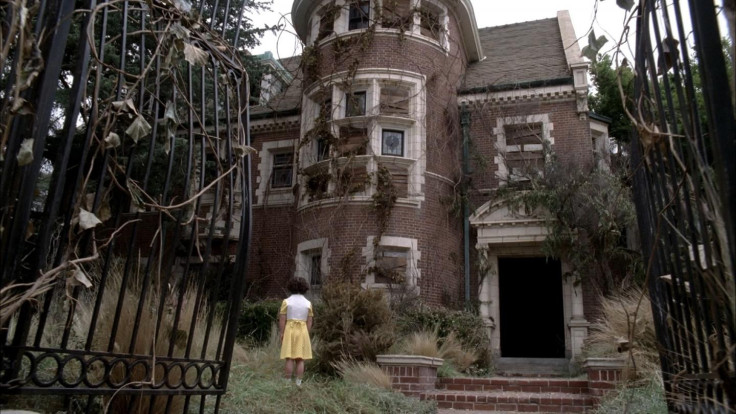 "American Horror Story: 1984" features Emma Roberts as Brooke Thompson, Billie Lourd as Montana Duke, Leslie Grossman as Margaret Booth, Cody Fern as Xavier, newcomers Gus Kenworthy as Chet, John Carroll Lynch as Mr. Jingles and Angelica Ross as Rita.
American Horror Story: 1984 premieres on Wednesday, September 18 at 10 p.m. on FX.
© Copyright IBTimes 2023. All rights reserved.