Amir Khan and Kell Brook are being urged to agree to an all-British super-fight at Wembley Stadium to help cement London's reputation as the sporting hub of the world. The capital's Mayor Sadiq Khan is keen for the city to become the setting for the biggest events on the planet during his tenure at City Hall – starting with a super-fight between the welterweight pair.
London has hosted the Olympic Games, two Champions League finals, the World Track Cycling Championships and the Rugby World Cup final in the last five years, while the World Athletics Championships and the 50-over Cricket World Cup are both scheduled to be hosted in the city in 2017 and 2019 respectively. Meanwhile, events such as the London Marathon and the Wimbledon tennis tournament are mainstays on the calendar.
The capital's portfolio has expanded to host American sports in recent years, with regular season National Football League [NFL] matches having been played at Wembley Stadium from 2007 and National Basketball Association [NBA] games showcased at The O<sup>2 Arena. Khan is also keen to see Major League Baseball hosted in London having engaged in talks with the New York Mets over playing at the Olympic Stadium.
Boxing is no stranger to major events in London, with the largest attended British fight in history seeing Carl Froch and George Groves clash for a second time in front of 80,000 fans at Wembley, which as the home of the England senior football teams hosts multiple international games every year as well as the FA Cup final.
But Khan, whose brother Sid is head coach at Earlsfield ABC Boxing Club, believes a bout between Khan and Brook – long-standing rivals on the domestic scene – can help further-enhance the reputation of London as the sporting epicentre of the world.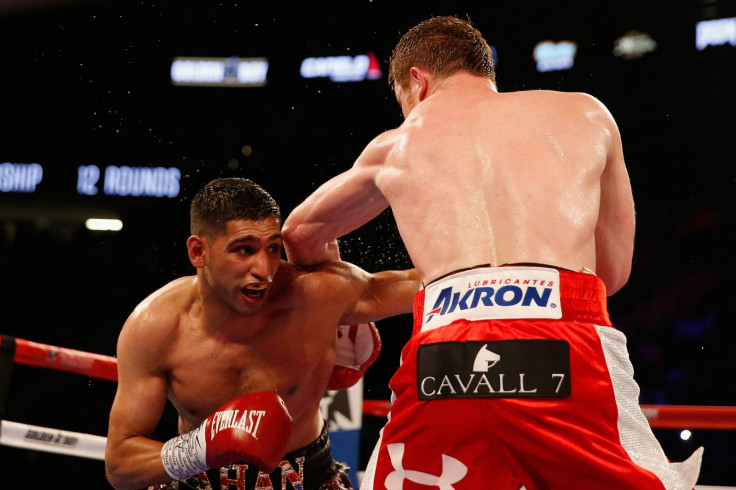 Speaking at the Boxing Writers' Club dinner, Khan said: "London was the perfect host for the unmissable fight between the undisputed pound-for-pound king in Gennady Golovkin and our very own Kell Brook. Both for our city and the thousands of boxing fans in London, staging the best fights is something we could all get used to.
"I want to see the biggest sporting and cultural events staged here in London because we not only have world-class venues to stage top-class boxing, but we also have the globe's best fight fans. London is open to the best talent in the world and that is why I am keen to see another super-fight in the capital and what better one to start with than arch rivals Amir Khan and Kell Brook both in the ring at Wembley Stadium? London is neutral territory and it is a contest the British public and London fight fans would love to see."
Neither Khan or Brook have fought since their respective defeats to Canelo Alvarez and Golovkin, after both fighters moved up to middleweight to challenge the illustrious pair. Khan was knocked out in the sixth round by the Mexican Canelo, while Golovkin stopped Brook in the fifth following a bruising encounter.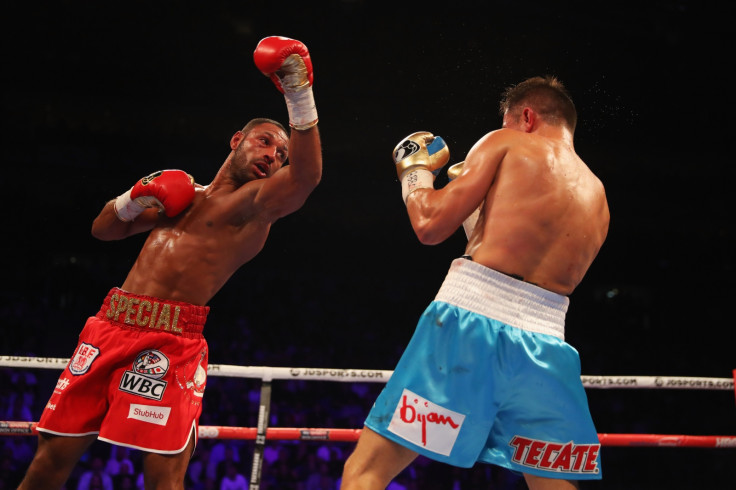 Both boxers are expected to spent a sustained period outside of the ring following their emphatic defeats, with both having had operations since they last stepped into the ring. Khan has addressed a long-standing problem by having part of his hip bone removed and placed in his right hand, which needed two bouts of surgery, while Brook has gone under the knife to repair a broken eye socket suffered in defeat to Golovkin in September.
Brook's promoter Eddie Hearn believes that a fight between Khan and his client is very much on the cards, following years of both men dodging challenges from either camp. "There is already interest from HBO in a fight between Canelo Alvarez and Kell next May," Hearn told The Daily Mail. "That's a fight Kell would absolutely love and he has said so to me. Common sense would also suggest that the fight Britain wants to see with Amir Khan should also be possible.
"Then there's Miguel Cotto, which would be a huge fight. They are the three main ones we are looking at for his comeback. We want to go straight into a big one. As far as Kell is concerned, he is still the IBF world welterweight champion and is reluctant to vacate that belt unless he gets a mega-fight in another division."