Anthony Joshua vs Wladimir Klitschko announcement could happen next week says Eddie Hearn
Joshua and Klitschko are currently without opponents.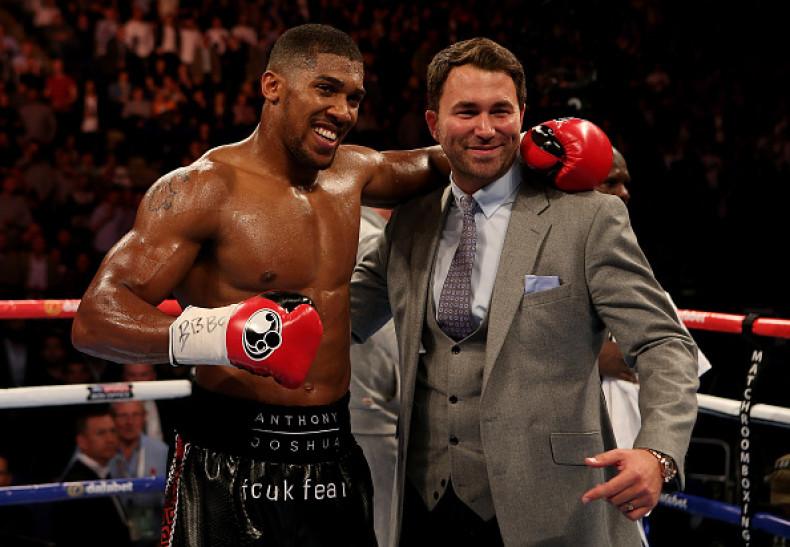 The much awaited Anthony Joshua and Wladimir Klitschko clash could be announced as early as next week, confirmed boxing promoter Eddie Hearn. The Matchroom promoter is expected to announce Joshua's opponent next week, with Klitschko the overwhelming favourite to face the Great Britain fighter.
Joshua, who is the current International Boxing Federation (IBF) World heavyweight champion, is presently without an opponent, with Klitschko too in the same boat following Tyson Fury's withdrawl from their world heavyweight title rematch.
As both the fighters are looking for opponents, there have been growing calls for the duo to match up, with Hearn looking to pair them up in a fight.
"Next week, for sure. We're getting close now. Obviously a lot's been happening in the heavyweight landscape. We were due to announce our opponent last week. Things have changed, opportunities have arisen and when you're talking about fights of this size, you've got to get everything 100 per cent right. We're in a great position right now. Maybe my smile gives things away but, fingers crossed, next week you'll have some news that will blow your mind", Hearn said, as quoted by Sky Sports.
Joshua for his part had admitted that he was optimistic that a fight between him and the Ukranian will take place with the Brit due to defend his title for the second time before the end of this year. Initially there were reports circulating that Joseph Parker would be next in line for a shot at the title, but it looks more likely than ever that Klitschko will be his next opponent.
"One things' for sure, in Anthony Joshua's mind, in Wladimir Klitschko's mind, I believe both of them are now in the gym every day thinking about that man as their next opponent. I think everybody is working together to try and make sure that is the next fight. Of course, there are always some hurdles to overcome. It's certainly not done yet but Anthony Joshua getting Wladimir Klitschko should be the next fight. Fingers crossed we can get there", the promoter added.