Boxer Amir Khan has confirmed he has filed for divorce from his estranged wife Faryal Makhdoom.
The pair were married in 2013 in a lavish ceremony at New York's Waldorf Astoria. However, following a long-running rift between the model and her in-laws, Khan and Makhdoom became embroiled in a bitter public row which culminated in a Twitter spat.
While Khan faced allegations of infidelity, he in turn accused his wife of cheating on him with world heavyweight boxer Anthony Joshua.
While both Faryal and Joshua denied the allegations, the Bolton boxer boxer said he had enough of the toxic relationship and called time on their four-year marriage.
Just days later Faryal claimed she is pregnant with the couple's second child. She tweeted: "Alhumdulilah , blessed with baby number 2 in my tummy #excited eating away, can't stop "
While the mum-to-be vowed to raise the baby alone, Khan has now cast doubt on the pregnancy claiming he only heard about it on social media.
Posting a video on Snapchat today, he said: "So me and Faryal are not together. I have filed for a divorce. I hear that she has just announced that she is pregnant. She didn't tell me. I had to read it on social media."
Expressing his intention to continue to support his children he added that his 3-year-old daughter Lamaisah 'is everything to me.'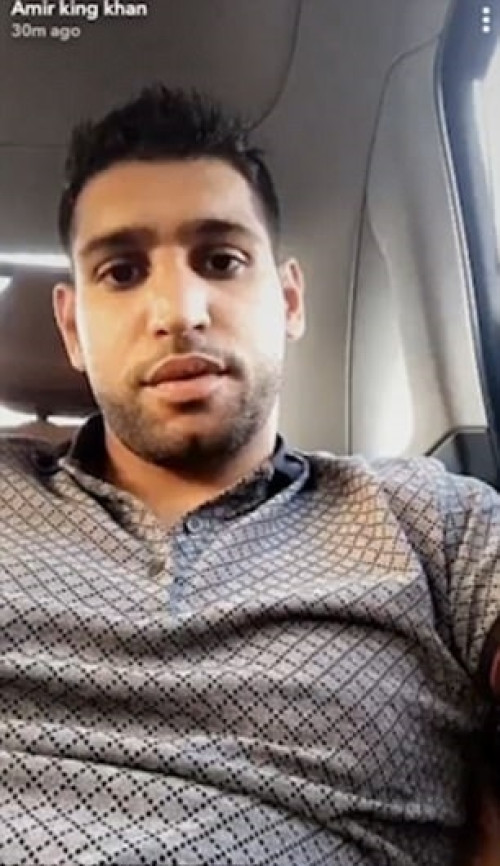 "I'm always going to be there for my kids [if] we're not married. We're not together but my kids are everything to me.
"I don't know if it's true that she is pregnant or not, time will tell, but in the meantime I'm there for Lamaisah. She's everything to me. If there is another kid then I am going to be there to show my support and be there for Faryal, but we both think it's not healthy to be together.
Pledging to put an end to the acrimony between them for the sake of their children he explained: "It's not healthy for the kids. I don't want my children to see us fighting. We are officially not together."
Earlier today Faryal commented on her pregnancy tweeting: "Morning sickness you suck!!" before adding: "As long as Allah is with you what more do you need."
Yesterday she shared an image of a baby scan on Snapchat along with a heart and prayer emoji calling her unborn child 'my angel'.
Khan meanwhile has been seen partying in Dubai and was recently linked to Pakistani model Alyzeh Gabol, 23, after he posted a birthday message for her on Instagram, Mail Online reports.
Following the breakdown of his marriage Khan said he intends to focus on his career and plans to hold a Super Boxing League Pakistan this year.
The Olympic boxing champion who is said to be worth between £25m and £30m reportedly now faces losing up to half of his fortune to Faryal in a divorce settlement