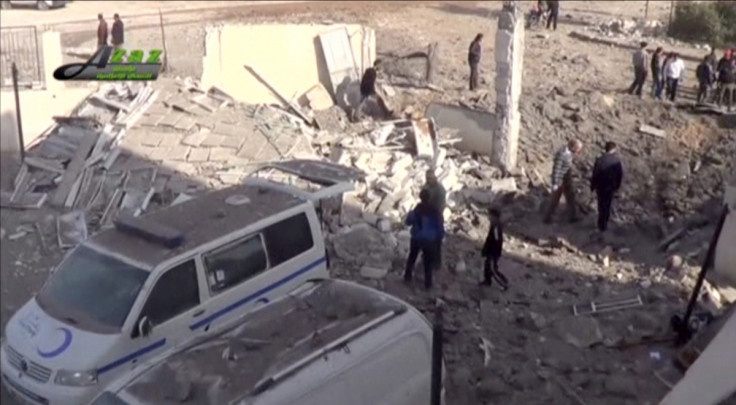 Turkey says the deadly air strikes that killed scores of civilians in northern Syria on 15 February were carried out by Russian war planes but Moscow has denied responsibility. The Turkish foreign ministry alleged that the attacks on at least five medical facilities and two schools in Aleppo and Idlib provinces constituted "an obvious war crime".
Nearly 50 people were killed in the air strikes, including several children, according to the United Nations. However, Russia's Health Minister Veronika Skvortsova insisted that Russian war planes had no reason to target civilian sites in Idlib.
"We are confident [there is] no way could it be done by our defence forces. This contradicts our ideology," she was quoted as saying by the Reuters news agency.
Syrian regime forces — backed by Russian air strikes — have made gains in rebel-held parts of Aleppo province over the past week, with aid agencies warning that the fighting had created an acute humanitarian crisis. Russia has been bombing Islamic State (Isis) and other opponents of Syrian President Bashar al-Assad since September last year.
'Deliberate attack'
Medecins Sans Frontieres (MSF) said at least seven persons were killed and eight others presumed dead after a hospital run by the aid organisation in the city of Ma'arat Al Numan was reduced to rubble by four missiles. "The destruction of the MSF supported facility appears to be a deliberate attack on a health structure," said Massimiliano Rebaudengo, MSF's head of mission.
MSF president Mego Terzian said the attack was carried out by "either the [Syrian] government or Russia".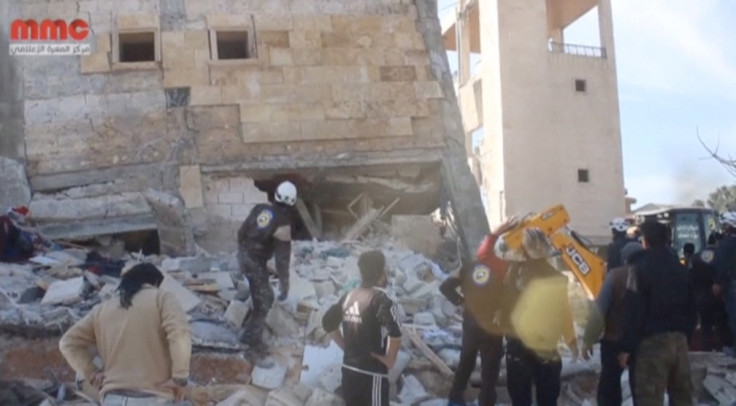 In a separate incident, at least 14 persons were killed in the rebel-held town of Azaz near the Turkish border when missiles struck a children's hospital and a school sheltering refugees, witnesses told Reuters. The UK-based Syrian Observatory for Human Rights said Russian war planes were believed to be behind the attacks.
'War crime'
The US condemned the killings of civilians, while the French foreign ministry said they constituted a war crime. "That the Assad regime and its supporters would continue these attacks, without cause and without sufficient regard for international obligations to safeguard innocent lives ... casts doubt on Russia's willingness and/or ability to help bring to a stop the continued brutality of the Assad regime against its own people," US State Department spokesman John Kirby said.
EU foreign policy chief Federica Mogherini said the attacks were "completely unacceptable" but refrained from apportioning blame. Meanwhile, Assad said he was sceptical of a ceasefire being implemented in the country in the coming days.
World powers agreed to implement a nationwide ceasefire in Syria after holding talks in Munich on 12 February but the proposed cessation of hostilities does not take effect until the end of this week.
"Ceasefires occur between armies and states, but never between a state and terrorists," Assad was reported as saying by Associated Press. "They say that they want a ceasefire within a week. All right, who will talk to a terrorist organisation if it refuses to cease fire? Who will punish it?" he asked.