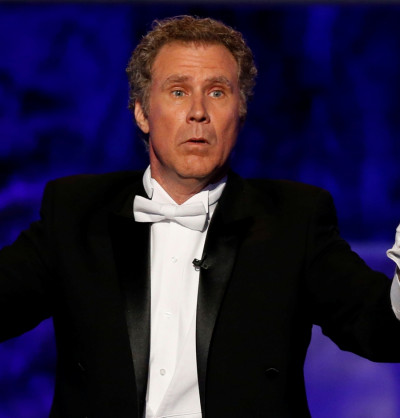 Paramount is set for a very awkward pairing in the form of Will Ferrell (49) and Jason Momoa (37). The two actors are reportedly set to star in a yet untitled comedy in which they will play a father-son duo.
According to Deadline, the Aquaman actor (Momoa) will star alongside the Anchorman lead (Ferrell) in what sources described as a "Galaxy Quest meets Ocean's Eleven" type story.
With Andy Mogel and Jarrad Paul of The Grinder comedy TV series working on the script, the plot follows a washed-up TV actor who reunites with his former onscreen son who is a now a celebrated star in his own right.
Nick Stoller and Gary Sanchez are producing the film.
In the meanwhile, Momoa is being kept busy with his upcoming Warner Bros/DC projects. He joins Batman (Ben Affleck), Superman (Henry Cavill), Wonder Woman (Gal Gadot) and The Flash (Ezra Miller) as Aquaman in the upcoming Justice League film, which is expected to release on 17 November.
He also began filming for the stand-alone Aquaman film, which is set for a December 2018 release.
Ferrell will next be seen on the big screen opposite Amy Poehler in the Gary Sanchez production The House, which opens in cinemas on 30 June. The film revolves around a couple who spend their daughter's college fund and then decide to start an illegal casino in the basement of their house with help from their friends.