The Egyptian government has decided to restore the partially collapsed step pyramid at Meidum in Beni Suef, upper Egypt, in order to attract more tourists, according to Ahram Online.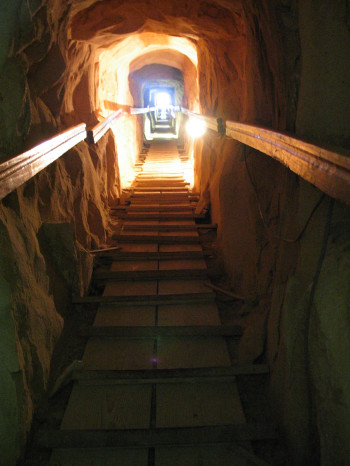 The Meidum Pyramid was built during the reign of Pharaoh Sneferu (estimated to be around 2613 BC to 2589 BC) by a successor of the master builder Imhotep, who designed the famous Pyramid of Djoser at Saqqara.
The Meidum Pyramid is a cenotaph - an empty tomb or monument to honour Sneferu. Standing 65m high, it has three mud-brick steps (known as "mastabas"), the top one crumbling, but was originally believed to have had five step levels sealed together with a limestone casing.
Improved Egyptian tourist attraction
Egyptian Antiquities minister Mamdouh El-Damaty embarked on an official inspection tour of Egypt's archaeological sites around Beni Suef on 16 October and announced a comprehensive restoration project will begin immediately to improve the site as a tourist attraction. Egypt badly needs its tourism trade to improve as tourism counts for up to 90% of the economy in some parts of the country.
Egypt's tourism revenue plunged by 24.7% to around $3bn (£1.8bn, €2.2bn) for the first half of the year due to political, social and economic turmoil, according to latest statistics released in August.
Similar to existing attractions at the Sphinx and Pyramids of Giza, the Egyptian government will develop a sound and light show explaining how the Meidum pyramid was constructed and also about the ancient history of Beni Suef.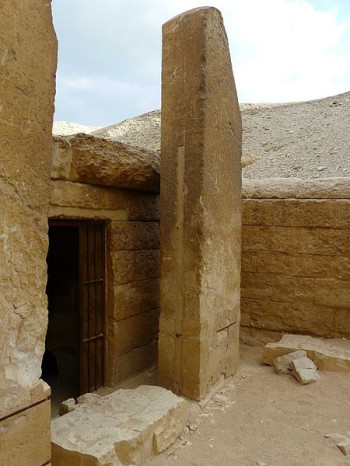 There are also plans to build a visitor's centre equipped with a bookstore, cinema, gift shops and cafeteria.
It is hoped the Egyptian government will take more care this time with their choice of construction company, so the disastrous "restoration" of the Step Pyramid of Djoser, which led to major damage to the monument, does not occur again.
What happened to the Meidum Pyramid?
There is some confusion as to what happened to the pyramid; in the 19<sup>th century, it was originally believed to belong to Pharaoh Huni.
One theory is that it collapsed during its construction in Sneferu's reign due to construction errors, such as a sand outer layer rather than rock and step platforms that were not horizontal, making the pyramid severely unstable.
In 15th century AD, Egyptian historian Al-Maqrizi recorded that the Meidum Pyramid had five steps, but by Napoleon's expedition in 1799, the pyramid had only three steps.
Near the Meidum Pyramid, there lies an actual Egyptian tomb belonging to an unknown noble, which has a spacious granite burial chamber that can be entered via a robber's tunnel. It contains the first example of a red granite stone sarcophagus known in antiquity.