Ancient Greek Coins Could Fetch $100m at Auction [PHOTOS]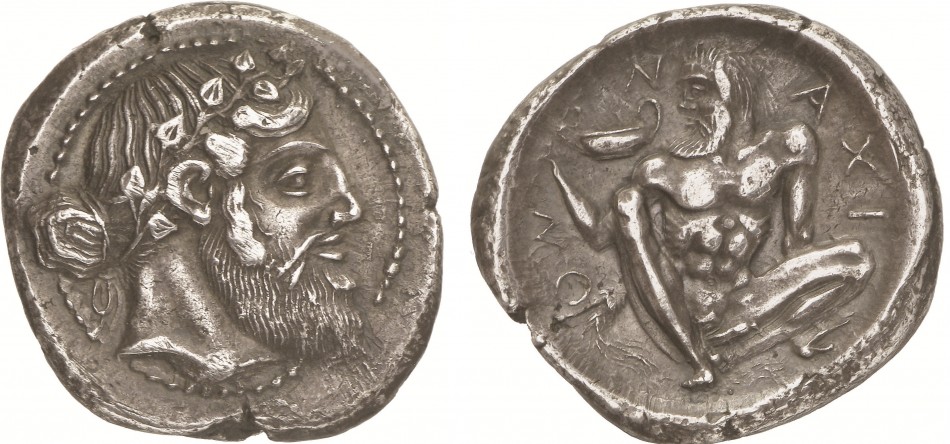 A hoard of ancient Greek coins, some of which date from the 4th and 5th centuries BC, could fetch as much as $100 million at auction in New York.
The "Prospero Collection", which was started by Richard Seifert, the controverisal architect behind London's Centre Point skyscraper, contains 642 coins accumulated over several decades and is now owned by an anonymous collector who is putting it up for sale. Baldwin's, the London-based numismatic specialists, is presenting the collection for auction on 4 January.
The coins will be sold in the Vanderbilt suite at the Waldorf Astoria Hotel in New York.
"Artistically the coins rate among the finest examples of ancient art," said Baldwin's.
"Some are signed by artists who worked throughout the Greek world. Many are unique or among a few examples known.
"It is quite amazing to think that these miniature works of art were produced 1,300 or more years ago, have survived world and civil wars, crossed borders and been admired by collectors of all ages, speaking many languages."
Each coin depicts a god or goddess, great battles, mythical beasts, and much more.
Using descriptions and photos from Baldwin's, International Business Times UK looks at a selection of some of the most valuable coins in the world.
© Copyright IBTimes 2023. All rights reserved.