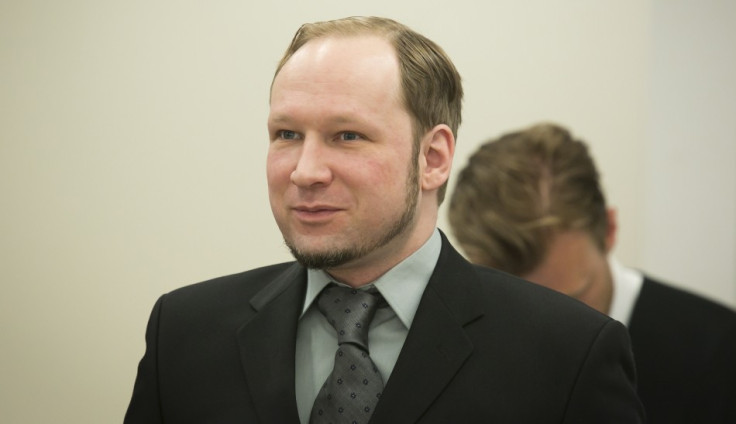 Right-wing extremist Anders Breivik will have hired friends in jail after being considered too dangerous to mix with other prisoners.
Norway's Ila prison has revealed that it will be hiring companions to play board games with the 33-year-old murderer and keep him entertained.
Knut Bjarkeid, director of Ila prison, told Norway's Verdens Gang newspaper: "It could be anything from a team for indoor hockey to people who are willing to play chess with him."
"Many of the measures surrounding Breivik are being created to avoid a hostage-taking, which would be the only way for him to get through all the different layers of security that have been established between him and freedom," he said, adding: "That makes it impossible to allow normal contact with others."
Breivik confessed to 77 murders, eight using a bomb in central Oslo and a subsequent 69 on Utoeya, an island where the country's Labour Party was hosting a youth camp. Most of his victims were teenagers.
Despite admitting the attacks, he has refused to plead guilty after claiming the murders were "cruel but necessary" in order to stop the Labour Party's "Muslim invasion" of Norway and Europe.
His trial, which is currently in its seventh week, is largely taking place to determine whether the Norwegian was criminally responsible for his actions or if he was insane.
Two differing opinions from two different psychiatric evaluations have been sent to the court, with the first claiming he was suffering from paranoid schizophrenia. The second claimed Breivik was perfectly sane at the time of the murders.
Either way, he looks set to spend 21 years in custody and it is now for the court to decide whether he stays in Ila prison, near Oslo, or is sent to a closed psychiatric ward.
If he is found sane, Breivik faces a maximum prison sentence of 21 years, a punishment that he has mocked throughout his trial. This term can, however, be extended for as long as he is considered to be a threat to society.