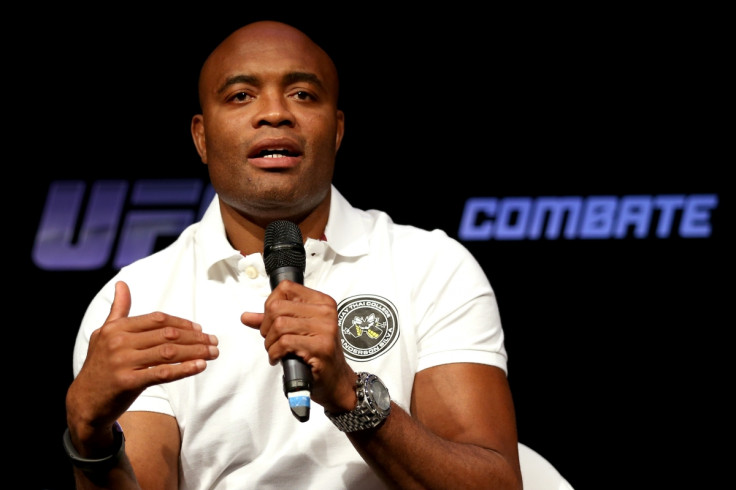 The main event scrap between former middleweight champion Anderson Silva and British MMA icon Michael Bisping at UFC Fight Night 84 in London is a contest that has long been spoken about, but is only just happening now.
Two of the division's eldest, yet most dangerous, combatants will compete in what is starting to look like a battle for relevancy in an ever-evolving 185lbs weight class that is threatening to pass them by. Considering all their years fighting for the UFC, it's genuinely quite remarkable that Silva and Bisping's paths are only crossing now. However, there have been circumstances which have stopped the two from touching gloves inside the octagon.
From 2006-2013, "The Spider" dominated the middleweight division, destroying nearly every opponent who was willing to face him with exceptional precision, ferocious power and incredible ease until Chris Weidman gave him a taste of his own medicine and knocked him out spectacularly at UFC 162.
Bisping has carved out a brilliant career himself, with the 36-year-old from Lancashire spending the majority of his UFC stint competing and beating top 15 middleweights. However, whenever it came to winning the fight that would earn him a title shot, he was never able to get past the final hurdle.
The possibility of both men fighting goes back long before they both joined the UFC. The duo could have met in the once-great UK MMA promotion Cage Rage in the early 2000s, but unfortunately it was not to be. Although this fight is happening at the tail-end of both men's careers – and with Silva coming off a year-long suspension after testing positive for banned substances – it's still the type of intriguing match-up that fans have been demanding for years.
After numerous call-outs, Bisping finally gets his wish of fighting Silva in front of his fellow countrymen. It's a massive ask for "The Count", who is still having to deal with a nasty eye injury, but an impressive victory could finally grant him the UFC title shot that he has been waiting so long for.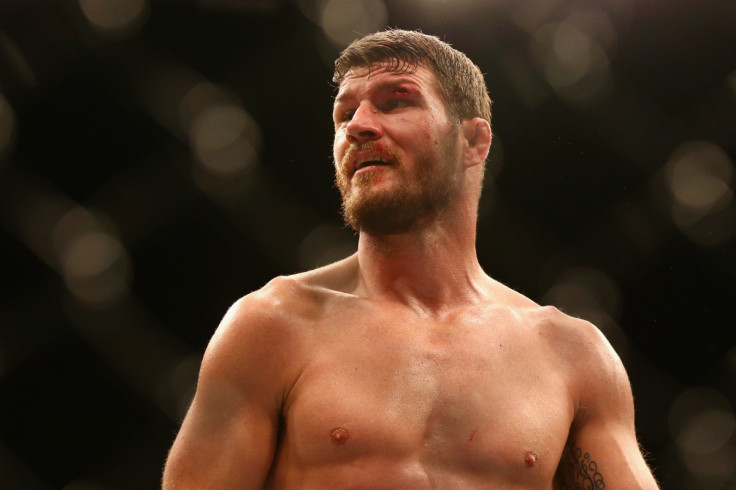 While Bisping represents the UK's past in the UFC, this card also has some of the country's top prospects who will be looking to make a name for themselves. Most notably, Tom Breese, 24, and Arnold Allen, 22, are two fighters who could take the title of "King of Brits" from Bisping sooner rather than later if they manage to produce a breakout performance.
Breese and Allen both fight out of the Tristar Gym in Montreal, Canada, which was once home to former long-time UFC welterweight champion Georges St-Pierre and is known for taking young fighters and turning them into exceptional talents.
Breese is cool, collected and crafty in everything that he does, while Allen is relentless and dogged in his approach, suffocating opponents with a bombardment of attacks until they cannot take any more. Both possess the raw skills needed to get themselves into the biggest promotion in the world and training under the guidance of top coach Firas Zahabi will help them improve leaps and bounds.
Also, bantamweight brawler and fan favourite Brad Pickett returns to London for the first time in two years against fellow heavy-hitter Francisco Rivera in a bout that is likely to get the biggest cheers of the night due to both men's aggressive styles.
UFC Fight Night 84 could be a huge thing for the UK MMA scene as all eyes are on the country's top competitors. If one of these fighters is able to take the bull by the horns and engineer a stand-out moment that endears him to fans, then England could have its very own Conor McGregor.