Arsenal defender Andre Santos is plans to extend his loan spell at Gremio beyond the end of the season, the Brazilian defender has confirmed.
Santos has endured a torrid career in north London, which was temporarily cut short in February with a loan move until the end of the season.
The 30 year old has made four appearances for the Brazilian side already this term and such has been his success, he plans to remain in his homeland beyond the summer.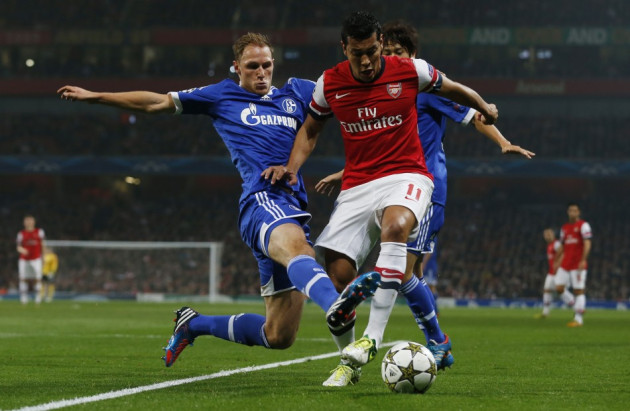 "I'll do my best to win titles," Santos insisted. "I have won titles at every club I have played for.
"The staff, board and the players have all made me feel very welcome. There is no doubt that I want to stay."
Since moving from Fenerbache during the back end of the summer transfer window in 2011, Santos has failed to settle in at Arsenal, with erratic defensive displays laden with errors undermining his career in the Premier League.
Having made just six starts this season for Arsenal, Santos has rendered himself surplus to requirements, with Kieran Gibbs and new signing Nacho Monreal preferred at full-back.
Monreal joined the club on deadline day in the January transfer window and paved the way for Santos' initial departure from the club.
Upon moving to Gremio, Santos had claimed that manager Arsene Wenger had assured him of a place at Arsenal after his loan deal expired.
"I talked [with Wenger] and we decided together this would be a good chance for me to get on top of my game," he told the Evening Standard last month. "He gave me a hug and told me Arsenal would always welcome me back with open arms.
"He did [want me to stay] but he wanted to see me happy and if I am not performing all the time, then I am not happy. Do I have a future at the club? For sure.
"I always wanted to stay here until the end of my contract. This is a club where I feel comfortable and honoured to play. However, when the club acquired another left-back it was clear to me that I will not play.
"Hopefully, when I am back, I will be on top of my game and then I will be able to help the team the way I want to."