Tottenham Hotspur manager Andre Villas-Boas says Chelsea owner Roman Abramovich broke promises during his managerial reign at Stamford Bridge.
The 34 year old was sacked nine months into his tenure in west London, having fallen off the pace in the race for the Premier League's top four and appeared on the brink of elimination from the Champions League.
Under interim boss Roberto Di Matteo, Chelsea recovered to win the European Cup and claim the FA Cup, and Villas-Boas says the Italian fulfilled an ambition the Portuguese boss wasn't given time to achieve.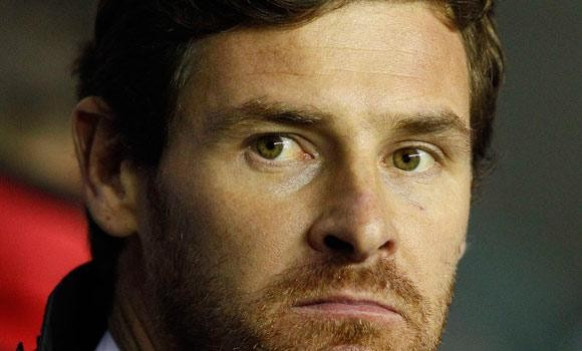 "He was the one also who was not putting up to the things he promised," he said.
"It is all very well that you cut the project short, Chelsea go on to win two trophies and people say how wonderful the squad were, but at the beginning nobody believed in that squad when we put them together.
"The decision to cut it short was not mine and for Chelsea to have won the Champions League and to have won the FA Cup was because we were still in those competitions.
"I had the opportunity to win them cut short and I had the opportunity to qualify for the Champions League cut short when I was just three points off the fourth position in the table.
"This is what I recall from the day when I was sacked. The fact that people quit on me, I have nothing to say any more."
"Whatever happened after I left was down to those players and Robbie for being able to turn it around," he added.
"On the day of my dismissal I told Roman that eventually you can win these two trophies because the emotional impact is extremely strong and that is exactly what happened.
"I don't see what they achieved as part of what I left there. Of course I complimented them - and I did at the end of the games - but I have nothing to do with that success.
"What I did is to put that squad together, a squad that were able to play those finals and to win them."
Villas-Boas, now at the helm at Spurs, is looking to rebuild his reputation following his short spell at The Blues, which overshadowed the four trophies he won in his first and only season at FC Porto.
Gylfi Sigurdsson and Jan Vertonghen have both joined the club upon Villas-Boas' appointment, and will add depth to a squad which briefly flirted with a title challenge mid-way through the season.
While bringing in further resources is likely to be a priority for the new manager, concerns are still rife over the future of Luka Modric, who declared last month his desire to leave Tottenham this summer following their inability to qualify for the Champions League.