Andre Villas-Boas Untroubled by "Execution" Talk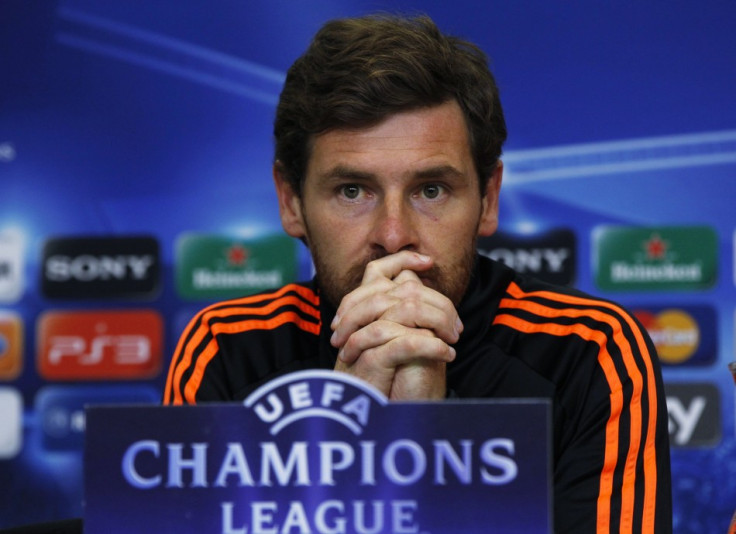 Andre Villas-Boas is unsurprised by speculation over his future following Chelsea's recent run of poor results.
The Portuguese coach saw his side slump to a 2-1 defeat at home to Liverpool on Sunday, their third defeat in five games - the worst start to a season for any Chelsea manager during the Roman Abramovich era.
Nevertheless, Villas-Boas remained upbeat on the eve of their Champions League tie away at Bayer Leverkusen and refuted claims his job was on the line.
"When results like this happen, the head of the manager is called for execution," said Villas-Boas.
"I'm not worried by the comments. I want to get my team back to winning ways, and we'll try and do that against Leverkusen.
"As we enter a run of results, the negative spiral that this team went through last year, we don't want to go into a similar run of nine games."
The Chelsea manager was referencing a dire streak for ex-manager Carlo Ancelotti's Blues, when they took just seven points from a possible 27 in the autumn of last year, a run that de-railed their title challenge.
But Villas-Boas remains confident the same fate will not befall his transitional Chelsea side.
"We can turn the results around. The emotions that these people lived last year are enough to make people want to avoid that stigma this time," he added.
Certainly, the causes for this Chelsea side's current underachievement remains on the pitch, a fact Florent Malouda was quick to emphasis.
"Given how things have gone with different managers, I don't think the solution is about looking at the manager," the Chelsea winger said.
"We are the ones going out on the pitch and performing, in a good or a bad way. We have all the ingredients at the club right now - the board, the technical staff, the manager and the players - to perform. We've done it in the past.
"It's difficult to explain why it's gone wrong recently, but we were able to compete with the top teams at the start of the season. So there's no reason to panic. We have take our responsibility on the pitch."
© Copyright IBTimes 2023. All rights reserved.