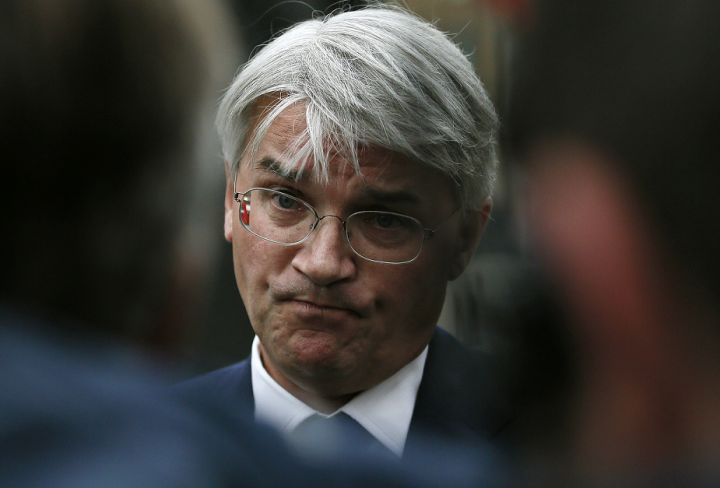 Under fire MP Andrew Mitchell has issued an apology for ranting at police officers at Downing Street, blaming his tirade on a "frustrating" day.
Top Tory Mitchell was under pressure to resign his post as a result of the outburst, which took place on 20 September.
He reportedly branded police officers "plebs" and swore at them for not opening Downing Street's main gate for him.
In a bid to quell the storm which refused to die down, Mitchell's apology reads:
"Well I want first of all to reiterate the apology I made last week in Downing Street. It had been the end of a long and frustrating day.
"Not that that is any excuse at all for what happened. I didn't show the police the amount of respect I should have done.
"We should all respect the police, they do an incredibly difficult job. I have apologised to the police, I have apologised to the officer on the gate, and he has accepted my apology, and I hope very much that we can draw a line under it there.
"I am very clear about what I said, and what I didn't say, and I want to make it absolutely clear I did not say the words attributed to me. I am now going to go and get on with my work."
Mitchell insisted he would not step down over the matter. However, an explosive account of the incident by police threatens to keep the issue alive.
The account, based on verbatim accounts from officers at the scene, alleges Mitchell did use foul language to them.
Critics accused the chief whip of changing his story, and Mitchell has been urged to resign by Labour MPs and the Metropolitan Police Federation - just weeks after taking the job.
Mitchell failed to deny he used foul language or labelled police officers "plebs." Although he claimed he had been "clear," question marks remain over precisely what he said.
In contrast, the account by police officers clearly states the top Tory swore at them.
The implication is that Mitchell misled Prime Minister David Cameron and the country during an incident which has been dubbed 'Gate-Gate'.
The word 'pleb' is hugely awkward for the Conservative government which is sensitive to criticism it is populated by out-of-touch 'rich boys.'