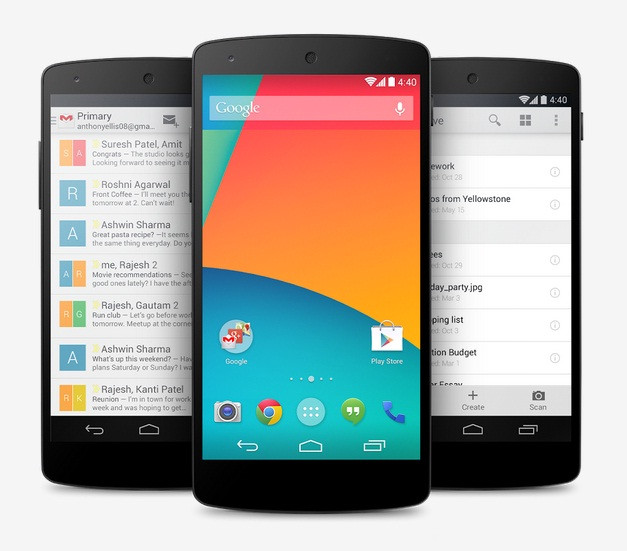 Users of the Sprint Nexus 5 will be receiving a new software update starting today, according to the carrier's support pages. Apart from a host of miscellaneous Android changes, Android build KTU84F will grant Sprint users access to Sprint Spark.
A report from Android Police goes on to add that build KTU84F is in fact Android 4.4.3, Google's rumoured next KitKat version.
While the update contains several Sprint specific tweaks, there are also fixes for a number of bugs that are affecting other Nexus 5 users. The update for the Nexus 5 will enable the Sprint Spark band 26 and band 41.
The Nexus 5 already has the hardware support for tri-band LTE. PhoneArena adds that Wi-FI auto-connect should work better along with MMS performance. The benefits from these fixes will boost battery performance.
Apart from this, email improvements for exchange servers will be added, along with general security enhancements.
Owing to the fact that this update has arrived on Sprint's Nexus 5, it is expected that other Nexus 5 phones should get the new files soon.
Uses can check their phones for updates by going to Settings > About Phone > System Updates to check for the new KitKat builds. Do tip us in the comments section below if you happen to receive the update.