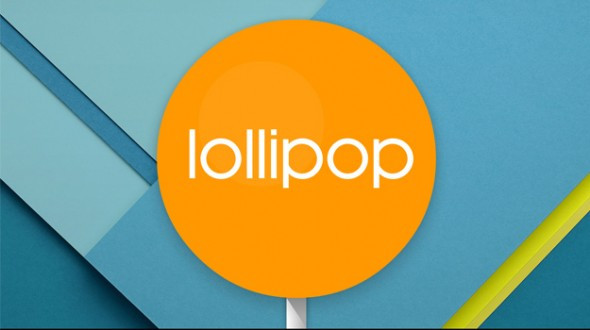 Sony could officially start rolling out the highly-anticipated Android 5.0 Lollipop update for its Xperia series of handsets starting 16 March, which falls in week 12 of the year, according to a recent Facebook post by Sony Indonesia.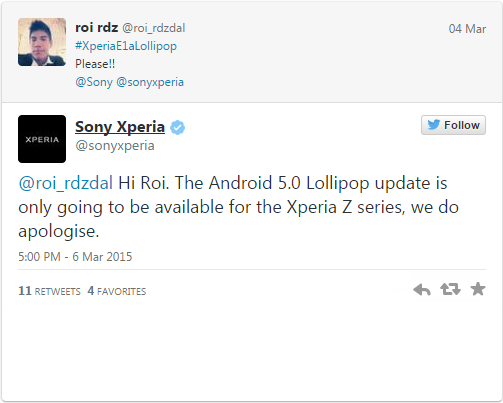 Earlier, a tweet (see above) from Sony suggested that the company could be releasing the Lollipop update only on the Xperia Z series of smartphones, while leaving out the non-Z series of handsets.
However, it is still not clear if Sony plans to make some last minute changes to its Lollipop OTA rollout in the coming days, as the rollout itself seems to be scheduled in a weekly phased manner starting with Indonesia, where the Android One devices are already shipping with Android 5.1 onboard.
There is still no word on which Xperia devices would receive the Lollipop update. According to the Xperia Blog citing the official Facebook posting, here is the complete list of new features that will debut with the forthcoming Lollipop update.
A bold new interactive user interface inspired by Google's Lollipop and Sony's expertise
Improved lock screen with intelligent notification cards
Multi-user support
Ability to move apps to microSD
As part of key system requirements, users will have to make way for at least 1.2GB of free space on the device for installing the Lollipop OTA update and the estimated time for completing the process is 20 minutes.
Though the Lollipop update is likely to begin rolling out in Indonesia starting next week, users may have to wait a bit longer in other countries depending on their market and carrier.