A new Android Lollipop iteration has been spotted in SDK Manger, suggesting a roll-out in the near future.
If you are a developer, head over to the SDK Manger for updates. You should see a new revision to the Platform SDK with a product description that states 'Android SDK Platform 5.1.1'.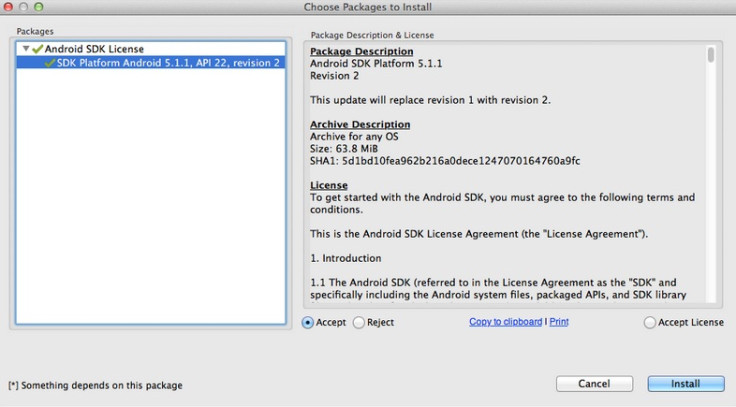 The existence of Android 5.1.1 in the SDK suggests Google has finalised the code and is either running final tests for the update or prepping for a release. However, the Android Open Source Project (AOSP) is yet to be updated with the new release, but the change is expected soon.
Once an Android version is finalised, new source code and firmware usually come out in a short time span.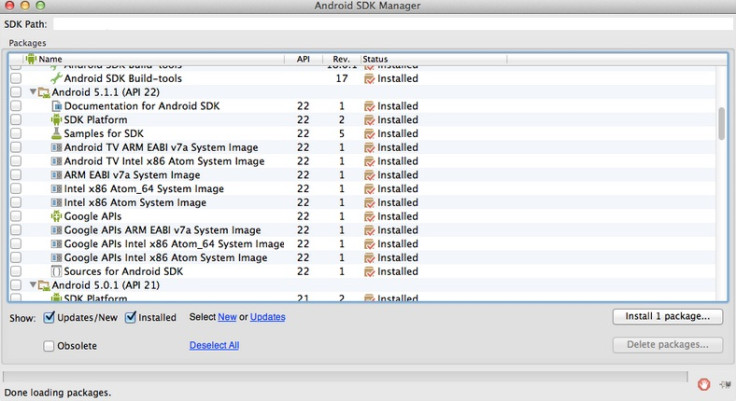 Google is expected to make the new Android version public starting with the Nexus line-up. Devices such as Nexus 9 (Wi-Fi and LTE), Nexus 4, Nexus 7 2013 (Wi-Fi and LTE) and Nexus 7 2012 (3G), which are yet to get version 5.1, are likely to get the next Android update.
Hopefully, Google will fix the memory leak issue, which still exists in Android 5.1 that has plagued the devices throwing up errors like app crash and launcher redraws. The issue has been 'fixed internally' and according to the Android Open Source Project issue tracker, the status for the issue has been listed as 'Future Release'.
[Source: Android Police]