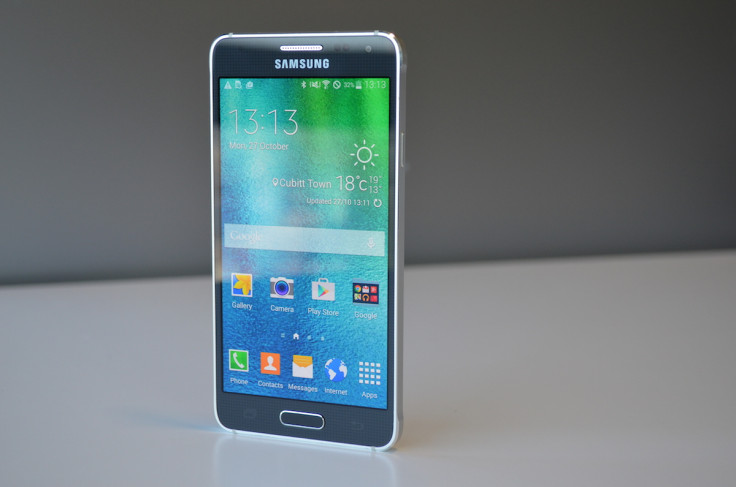 The Android 5.1 (Lollipop) OS update has been confirmed for Samsung Galaxy Alpha. Owners of the metal-clad smartphones can now check their handsets regularly as the rollout is imminent.
Android 5.1 OS update for Samsung Galaxy Alpha (bearing model number SM-G850), has been confirmed via a tweet by Samsung's France unit, which means that the new firmware could very well begin seeding in France before expanding to other regions, such as the US, UK and India.
In the tweet, Samsung France states that deployment is currently underway for Galaxy Alpha including for SIM-free variants.
In April, Samsung rolled out the Android 5.0.2 (Lollipop) OS update to Galaxy Alpha starting from South Korea. This rollout is now expected to have reached Galaxy Alpha users globally.
What's new with Android 5.1?
Basically, Android 5.1 incorporates fixes to multiple issues inherent in the older Android 5.0.2 (Lollipop) OS update, such as the ones below.
Clock in the status bar isn't updating and alarms not going off
Can't delete SMS messages when the SIM card is full
No ringer audio while making an outgoing call
Calculator floating point calculations
Chrome crashes when launched
Frequent restarts while watching Netflix
Wi-Fi not automatically reconnecting to home Wi-Fi
Wi-Fi not connecting after being idle all night
Wi-Fi connection issues with multiple routers in one location
Bluetooth discovery is not triggered when you refresh settings
CPU wakelocks that contribute to heavier battery drain
Connection and synchronisation issues with MS Exchange servers
Incorrect default APN
Cannot unlock the SIM with a PIN/PUK code
Cannot play 'pinned' content
Enhancements offered by Android 5.0.2 to Galaxy Alpha smartphones:
Material Design: Material design offers fluid animations, vivid coloured themes and 3D-views.
Improved Lockscreen: Shortcuts for both Phone and Camera are provided, along with material design-inspired notifications.
Touchwiz: Brighter look and feel, bold colours, fluid animation inspired by material design.
Floating Action Button: Floating action buttons provide easy access to the app's most important features, such as adding a new contact or favourite, or composing a text message.
Smart Lock: Secure smartphone by pairing it with a trusted device like a wearable or car.
Interruptions: Priority notifications such as events and reminders, phone calls, and messages can be set up to sound or vibrate while all other notifications are muted.
Recents: Easy access to your Chrome tabs right from the Recent apps page. Multi-window icons for ease of use during multi-tasking.
Activation of OK Google voice command: With OK Google, it is possible to issue voice commands to Galaxy Alpha smartphones.
Battery saving features: Indicates remaining time left to charge.
Manually searching for Android 5.1 in Galaxy Alpha
The Android 5.1 OS update will be available automatically via OTA, but users can follow the steps mentioned below to search for the update manually:
From the home screen of your devices, tap the Menu Key > Settings > About Phone > Software updates > Check for updates.
When download is complete, a screen will appear informing you that the new version of software is ready to be installed. Select Install Now.
The device will power down and power back on. A screen will appear indicating that the installation has been completed. Tap OK.