Android 5.1 live for unlocked first-gen Motorola Moto X in US, Brazil and Rogers-driven Moto X in Canada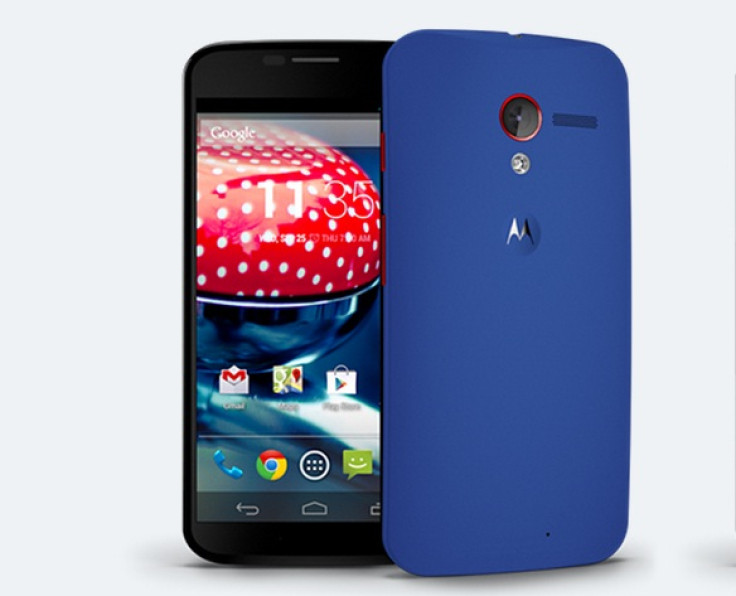 Users of Motorola's comparatively older Moto X (2013) aka first-gen Moto X smartphones in multiple countries of the world can now check for the much expected Android 5.1 (Lollipop) OS update that is currently on an active rollout path.
According to a Google+ post by Motorola's product manager David Schuster, first-gen Moto X users in US, Brazil and Canada should get automatic over-the-air (OTA) notifications, as Android 5.1 is live in these geographical regions.
However, first-gen Moto X users in Canada need to remember that the latest Android 5.1 rollout in the country is active only on Rogers-driven Moto X (2013) smartphones. Handsets driven by other wireless carriers in Canada are expected to receive Android 5.1 very shortly.
Owners of the first-gen Motorola Moto X handsets spread across the US, Brazil and Canada (update available on Rogers) can check out for Android 5.1 and let us know the status of the rollout, in the comments section below.
The Android 5.1 firmware upgrade is rolling out to carrier-unlocked Moto X (2013) handsets in US and Brazil which means that it won't be long until the update rolls out to the SIM-free Moto X (2013) smartphones in the UK, India and Australia.
The above rollout confirms the fact that Moto X smartphones, currently running Android 4.4.4 KitKat, will directly receive Android 5.1 (Lollipop) bypassing the older Android 5.0 (Lollipop) OS update.
Enhancements to check out for, post installing Android 5.1
As first-gen Moto X smartphones will be receiving Android 5.1 directly, the new firmware brings all features found in Google's earlier Android 5.0 OS update apart from incorporating fixes to multiple known issues.
Enhancements of Android 5.0
Material Design UI: Material design offers fluid animations, vivid coloured themes and 3D-Views.
Improved Lockscreen: Shortcuts for both Phone and Camera are provided, along with Material Design-inspired notifications.
Touchwiz: Brighter look and feel, bold colours, fluid animation inspired by Material Design
Floating Action Button: Floating action buttons provide easy access to the app's most important features, such as adding a new contact or favourite, or composing a text message.
Interruptions: Priority notifications such as events and reminders, phone calls, and messages can be set up to sound or vibrate while all other notifications are muted.
Recents: Easy access to your Chrome tabs right from the Recent apps page. Multi-window icons for ease of use during multi-tasking.
Battery Saver: A battery saver feature that extends device use by up to 90 minutes.
'OK Google' voice command: Talk to Google on the go to get quick answers, send a text, get directions and more.
Connectivity: Improved network selection logic so that your device connects only if there is a verified internet connection on Wi-Fi.
Security: SELinux enforcing for all applications means even better protection against vulnerabilities and malware. The Android Smart Lock secures your phone or tablet by pairing it with a trusted device like your wearable or even your car.
Enhancements of Android 5.1:
Android 5.1 incorporates fixes to the following known issues/bugs:
Clock in the status bar isn't updating and alarms not going off
Can't delete SMS messages when the SIM card is full
No ringer audio while making an outgoing call
Calculator floating point calculations
Chrome crashes when launched
Frequent restarts while watching Netflix
Wi-Fi not automatically reconnecting to home Wi-Fi
Wi-Fi not connecting after being idle all night
Wi-Fi connection issues with multiple routers in one location
Bluetooth discovery is not triggered when you refresh settings
CPU wakelocks that contribute to heavier battery drain
Connection and synchronisation issues with MS Exchange servers
Incorrect default APN
Cannot unlock the SIM with a PIN/PUK code
Cannot play 'pinned' content
Initiation of manual search for Android Lollipop
Apart from via automatic OTA notifications, users of first-gen Moto X smartphones can also follow the steps mentioned below to manually search and install Android 5.1:
Select the Settings icon in the apps menu.
Select About phone
Select System updates
Select Yes, I'm in. After the software is downloaded, select Install now
After the software is installed, your phone will re-start automatically
© Copyright IBTimes 2023. All rights reserved.