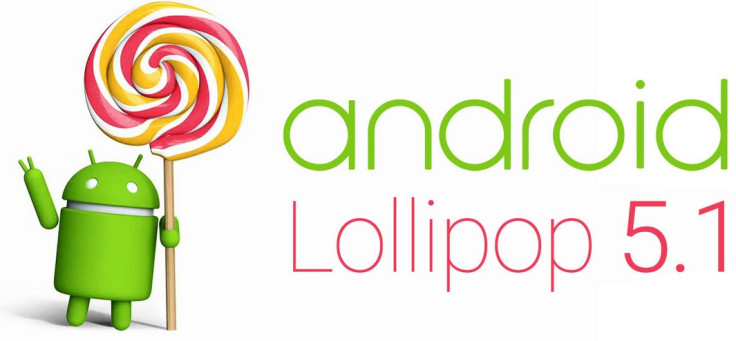 The next Android Lollipop is getting ready for Google's first generation 7in Nexus branded smartphone, suggests a leaked build.
Myce has posted a screenshot from the Chromium Issue Tracker which mentions Nexus 7 version 1 or, 2012 model running Android 5.1 Lollipop software build LMY47D.
The build LMY47D seems to be freshly baked and about two weeks old. The build date as identified from the LMY47D code hints it was made on 16 February.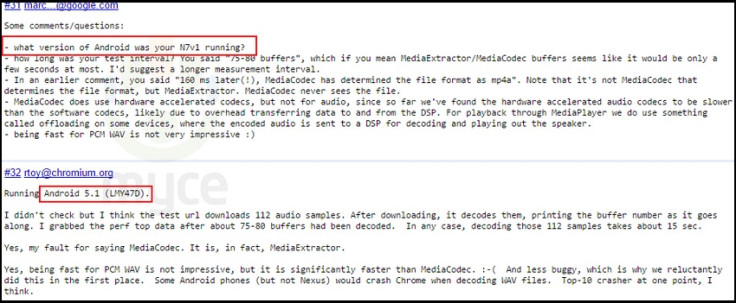 However, the date code might not be the exact date the build was made on, according to Google, and some minor changes could be added to the existing build re-using the same date code.
Prior to this, Android 5.1 builds such as LMY40 on Nexus 6, LMY36B on Nexus 4 and LMY47E on Nexus 5 were spotted on the issue tracker site.
Google is expected to make the next Android update available soon for its Nexus line-up, which should bring silent mode, improved system stability, RAM management, bug fixes and changes in Material Design.
Further, there will be a few tweaks for the Contacts app in Android 5.1, which suggests Google is introducing changes to its built-in apps.
The Android Lollipop version, 5.0 ushered with enhanced Contact Apps, was inspired by the material design. But the contact creation and editing screen continues with the old features.
The new editing layout in Android 5.1 makes most use of horizontal lines, while sticking to keylines of material design, states Android Police. Other changes in the layout include the replacement of a checkmark with a back button, which indicates that changes do not need to be manually saved by the user. The visual indicator for a user's action is completely different from the previous version.
The Contacts app also uses a slightly updated date picker and a few typographic choices. Check out the video showing the Contacts app interface.