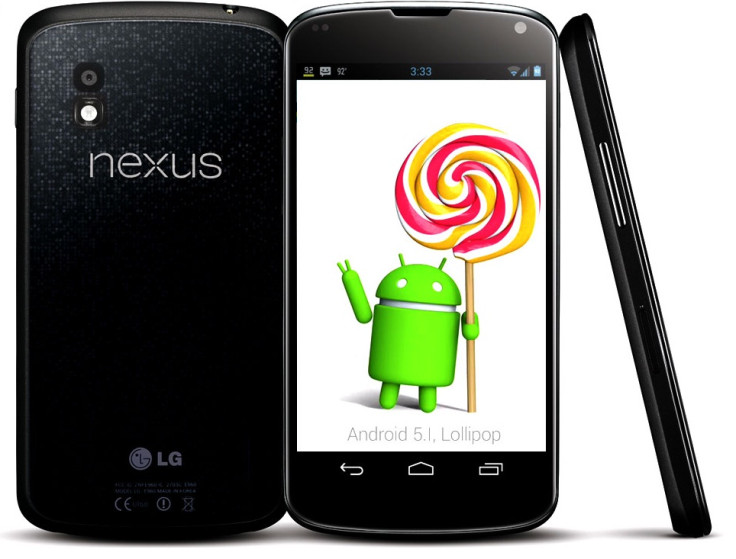 Google's next Android Lollipop iteration has been spotted running on a series of Nexus smartphones indicating that the update roll-out would commence soon.
A well-known source for Android build leak, Chromium issue tracker, mentions Nexus 6 running Android 5.1 with software update build LMY40. Screenshots have been published by Myce, which also show Nexus 4 codenamed Mako on (occam software) Android 5.1 build LMY36B.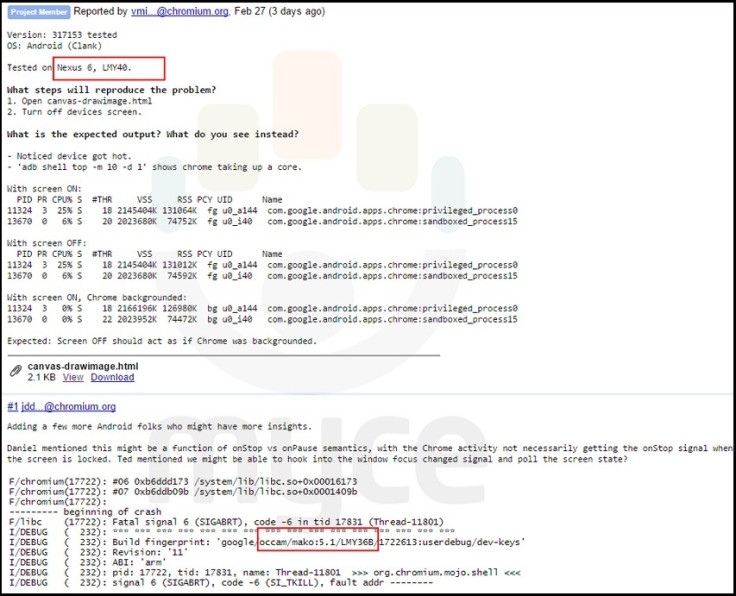 Based on Google's usual naming practice, all the individual builds are identified with a short build code, which reveals the build date of that particular software.
For instance, the first letter L of build LMY36B is the code name of the Android version release family, such as 'L' for Lollipop. The second letter 'M' is a branch code, which allows Google to identify the exact code branch the build was made from. The next letter and the two digits 'Y36' are the date code, in which Y stands for Q1 2015 and 36 is the days within that quarter, which is 5 February.
Finally, the last letter 'B' from build LMY36B is the individual version related to the same date code, so B is the second version of the day.
Google, however, states that the date code is not guaranteed to be the exact date the build was made and minor variations added to an existing build re-use the same date code.

Meanwhile, the fifth generation Nexus smartphone running on Android 5.1 build LMY47E was spotted on the issue tracker. The build on Nexus 5 was made on 16 February.
The eagerly anticipated Android version 5.1 should bring silent or mute mode which was missing in the previous Lollipop version, improve stability and RAM management. Bug fixes and some changes for Material design are a few important features expected to be bundled in the next Android version.