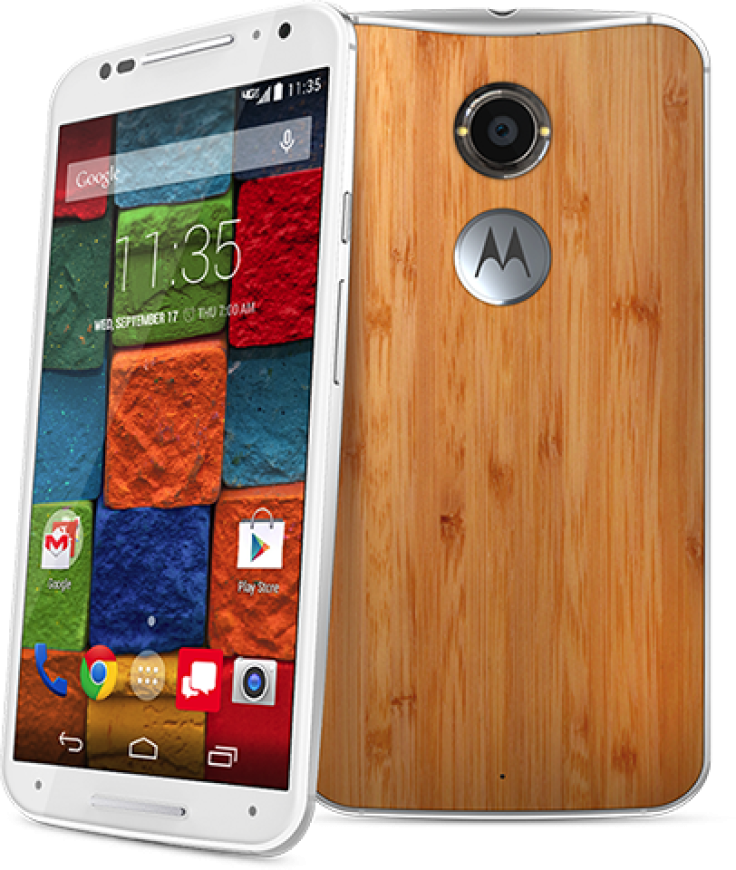 After the soak test version of Android 5.1 (Lollipop) was made live to second-gen Motorola Moto X in the US, the full version of the OS update is now live for Moto X (2014) phones running on Verizon's wireless network.
Announcing the rollout of Android 5.1 officially to its second-gen Moto X users, Verizon said owners of the smartphone can verify the newer Lollipop build bearing version number 23.16.3.
The latest rollout is a phased one and therefore, could take a while before all Verizon-driven Moto X (2014) devices in the US are covered.
Verizon-driven second-gen Moto X users can check their handsets for new automatic over-the-air (OTA) notifications.
What's new with Android 5.1
Owners of the Moto X (2014) handsets on Verizon can check for the following newer enhancements after installation of Android 5.1:
Notifications and Interruptions: You can now alter notification volume controls while the media is playing. With the volume controls showing, a tap on the bell icon will bring up notification volume controls, along with added icons to the volume settings panel that match those that will show in the status bar.
Quick Settings: You can quickly select different Wi-Fi access points or different paired Bluetooth devices with a new pull-down menu on each tile.
Chop twice for flashlight: To turn on the flashlight, second-gen Moto X users need to hold the handset and flick the phone twice for the flashlight. To switch off the flashlight, users need to repeat the gesture.
Device Protection aka Factory Reset Protection: Lost or stolen devices will remain locked until you sign in with your Google account, even if reset to factory settings.
Heads-up notifications: In addition to dismissing a heads-up notification, you can now swipe up to remove it from your screen. It will remain in your notifications tray and you can dismiss it later.
Fixes to multiple known issues:
Apart from the newer enhancements, Android 5.1 also incorporates fixes to the following known issues:
Clock in the status bar isn't updating and alarms not going off
Can't delete SMS messages when the SIM card is full
No ringer audio while making an outgoing call
Calculator floating point calculations
Chrome crashes when launched
Frequent restarts while watching Netflix
Wi-Fi not automatically reconnecting to home Wi-Fi
Wi-Fi not connecting after being idle all night
Wi-Fi connection issues with multiple routers in one location
Bluetooth discovery is not triggered when you refresh settings
CPU wakelocks that contribute to heavier battery drain
Connection and synchronisation issues with MS Exchange servers
Incorrect default APN
Cannot unlock the SIM with a PIN/PUK code
Cannot play 'pinned' content
How to manually search for Android 5.1
Besides updating via automatic OTA notifications, users of Verizon-driven Moto X (2014) handsets can also manually search for Android 5.1 and download/install:
Select the Settings icon in the apps menu
Select About phone
Select System updates
Select Yes, I'm in. After the software is downloaded, select Install now
After the software is installed, your phone will re-start automatically.
Apart from second-gen Moto X smartphones on Verizon, a rollout of Android 5.1 is also imminent for Verizon-driven Motorola Droid Turbo in US as these users have already been seeded the soak test version of Android 5.1.