Eric Schmidt, the executive chairman and former CEO of Google believes that the Android smartphone operating system is beating the iPhone and iOS.
"Android is ahead of the iPhone now," Schmidt said at the annual Le Web technology conference in Paris on Wednesday and he believes that Android is winning the smartphone war because of the newly released Ice Cream Sandwich update and generally lower price compared to the iPhone.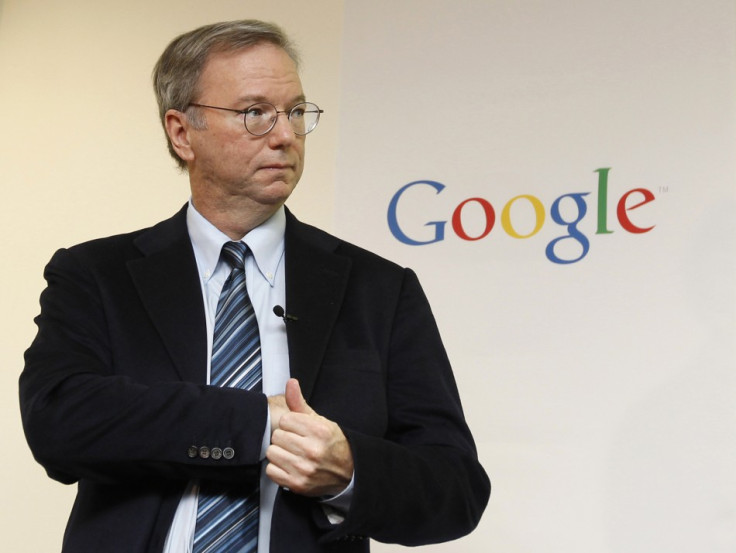 Google famously offers a more open experience for users and application developers alike, unlike Apple and its iOS software, which has been known to refuse applications a place in the AppStore. Schmidt said: "Ultimately, application vendors are driven by volume, and volume is favoured by the open approach Google is taking."
Schmidt adds that having many manufacturers producing Android phones is key to the operating system's success: "There are so many manufacturers working to deliver Android phones globally. Whether you like Android or not, you will support that platform, and maybe you'll deliver it first."
The Google executive chairmen summed up that Android is beating iPhone because of "unit volume, price is lower, more vendors, it's free".
Android has seen incredible growth in recent months, and on Wednesday Schmidt said that 200 million Android phones have been sold so far, with a staggering 550,000 new one being activated every day.
Later, Schmidt made reference to television sets and his company's Google TV software. "By the summer of 2012, the majority of the televisions you see will have Google TV embedded in it. A similar strategy to what we did with Android.
"The price is free from Google, so you are only paying for the television."
These comments come at a time when speculation of an Apple branded television continues to build momentum after Steve Jobs was quoted in his biography as saying he had "cracked" the television industry. Apple is predicted to be developing a television, which may be announced in the second half of 2012.
On Wednesday a new rumour speculated that the next generation iMac computer - due early 2012 - will be Apple's first television and feature TV capabilities.
The hour-long interview with Schmidt can be viewed below: