Android Wear 2.0 Google watch photo leak shows round dial wearables with LG seal
The watches are being dubbed as LG Watch Style and LG Watch Sport.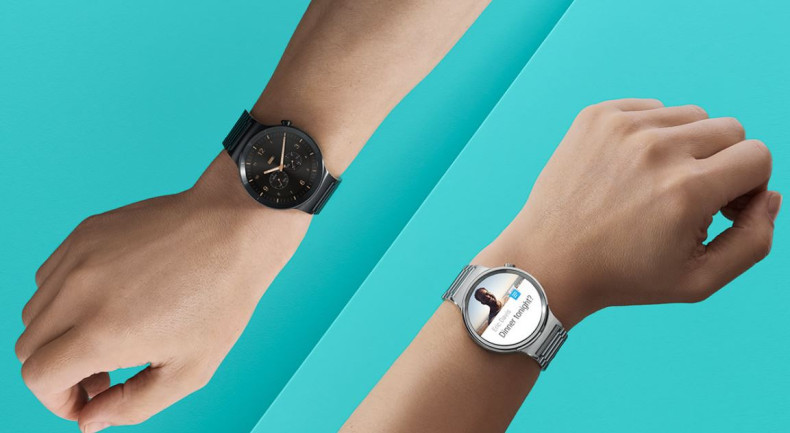 Speculation has been rife on who will build the upcoming Android Wear 2.0 watch for Google. Fresh photo leaks now show off two round dial smartwatches with LG's seal, which look like the next Android Wear 2.0 wearables.
Google confirmed weeks ago that it will launch the first of the Android Wear 2.0 watches scheduled for 2017 but its branding will neither be Nexus nor Pixel-backed. Instead it will be a Google conceptualised product manufactured by another company, which we now know is LG.
Both the watches are expected to come pre-installed with the Android Wear 2.0, a crucial update that has been delayed for months now and was originally scheduled to be rolled out last year. Google wanted its wearable firmware updates to go through beta tests like the Android OS versions to have a smooth rollout to Android Wear watches with as few bugs as possible.
As for the design of the two watches leaked, both have round dials with one seeming a little larger than the other. The first and clearer of the leaks is by famed tipster Evan Blass who shows off the smaller LG Watch Style in both silver and rose gold colours.
The second is a photo accessed by TechnoBuffalo showing a grainy sporty styled smartwatch in black dubbed the LG Watch Sport. While the Style is expected to sport a 1.2in display, the Sport will be 1.38in thus having the larger dial. The Sport will also have NFC, cellular data, and be IP68 water resistant. The Style will also be water resistant but only IP67.
Both watches are scheduled to launch in February with some rumours pointing to an MWC 2017 launch and others saying it may be as early as 9 February. It is still not clear if Google will release these smartwatches first or the Android Wear 2.0 upgrade.
Check out this list to see if your Android Wear is compatible for the upcoming update.