Google's latest Android software version, 4.4 codenamed KitKat and the next Nexus smartphone will be reportedly launched on 15 October but not 14 October, as rumoured earlier.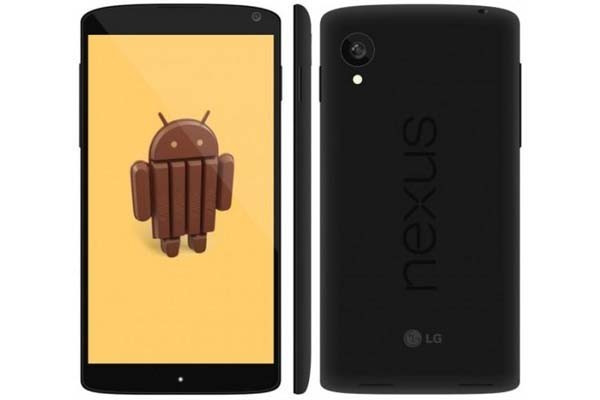 This piece of information comes from some of the developers at Google Launchpad event, which is a two-week boot camp for early stage start-ups helping with subjects including user interface, product strategy and technology, marketing, business development and more, which is organised by Google for entrepreneurs.
The developers reportedly said that nothing was discussed regarding the definite date for the market roll-out of Nexus 5. So the market release date will stick to the earlier rumour, which is expected on 31 October notes PhoneArena.
As for the pricing, the developers were being told that the cost of Nexus 5 will not exceed €300, which is approximately £255, according to TechManiacs.gr.
The Nexus 5, in a related news, has been rumoured to be available in two different models based on native storage. Additionally, each model will have different battery capacity. According to the revelation, the 16GB Nexus 5 will use a 2, 300mAh battery whereas the 32GB storage variant will have a 3, 000mAh battery. As for the pricing, the 16 GB Nexus 5 will be priced at $299 (approximately £188) and the 32GB model at $399 (approximately £250).
The Nexus 5 is said to be Google's first device to run on Android 4.4 KitKat. Besides, the Android 4.4 is expected to come for a couple of Samsung's Galaxy handsets. A leaked screenshot of an internal document for Samsung's Knox security suite suggests that Android KitKat is expected for Galaxy Mega 6.3, Galaxy Mega 5.8 and Galaxy S4 Mini. The Galaxy S3 and the Galaxy Note 2 will also receive the software upgrade.
Also read- Google Nexus 5: Tips to Increase Battery Performance