Andy Burnham commits Labour government to £330m cancer therapy fund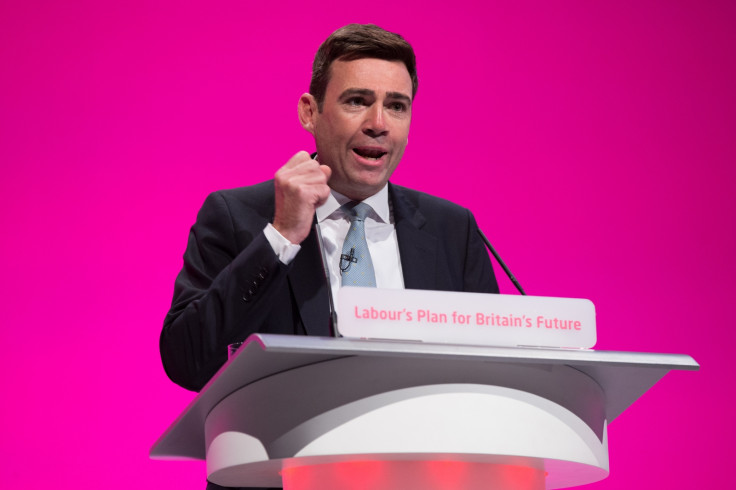 A Labour government would create a £330m Cancer Treatments Fund in a bid to improve access to the latest drugs, forms of radiotherapy and surgery to tackle the disease.
The Shadow Health Secretary, Andy Burnham, will commit his party to creating the scheme that starts in April 2016, when the current Cancer Drugs Fund, which only pays for drugs, expires.
The Leigh MP is expected to say that the proposed annual fund would build on existing provision, but expand the scope of extra investment to improve access not just to drugs but also to radiotherapy and surgery.
Labour would also guarantee that any patient in receipt of a drug from the Cancer Drugs Fund would continue to be offered that drug.
Burnham will say that the £330m ($517m, €418m) initiative would be created by adding £50m from the pharmaceutical industry rebate to the £280m-a-year Cancer Drugs Fund budget.
He is expected to explain that cancer experts will be consulted on the allocation of the resource and the best mechanisms for delivering it.
"My goal is to make the NHS the best health service in the world for the treatment of cancer," the Labour front bencher will say.
"We will only achieve that if we give patients access to the most effective forms of treatment, including advanced radiotherapy.
"The problem with cancer policy under the current Government is that it prioritises one form of cancer treatment over others and places one group of patients ahead of another.
"This is indefensible when we know surgery and radiotherapy are responsible for nine in ten cases where cancer is cured.
"It is not right that 40,000 people every year who could benefit from radiotherapy are missing out.
Burnham will also commit the next Labour Government to supporting Teenage Cancer Trust's programme of awareness sessions on cancer, currently available in around 500 schools, and rolling it out to the rest of the country.
Separately, a Labour government would publish a new cancer strategy within six months of the election.
In addition, Ed Miliband's party will commission Cancer Research UK, the Royal College of Surgeons and other key stakeholders to lead a programme of work to make recommendations on addressing the under-treatment of older cancer patients.
"This represents a huge U-turn for the Labour party, who only a few weeks ago said they didn't support the Cancer Drugs Fund in England and are still denying it to NHS patients in Wales," said a Conservative Party spokesperson.
"While their new-found support for the fund is welcome, the public deserve better than unfunded promises that give false hope to cancer patients."
The pledge comes ahead of the 2015 General Election next may.
© Copyright IBTimes 2023. All rights reserved.