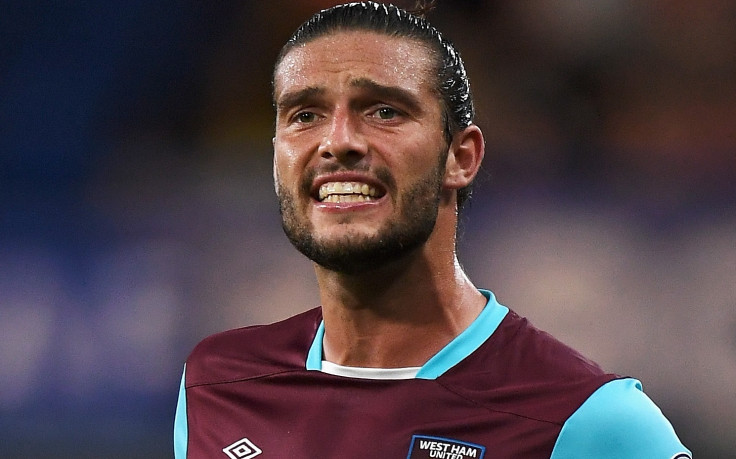 Footballer Andy Carroll has described how he drove down the wrong side of the road and hit "about 10 cars" while escaping from a gun-wielding robber.
The West Ham striker told Basildon Crown Court how he was chased by two men on motorbikes who had attempted to rob him of his watch as he was returning home from the club's training last November.
The court heard how the 28-year-old made a frantic call to 999 after one of the suspects "pulled a gun" during the robbery attempt.
The footballer said one of the motorcyclists pulled up beside him in his vehicle to speak to him at a set of traffic lights in Romford Road, Hainault, north east London, and demanded his watch.
Carroll told the jury: "I just pulled up at the traffic lights, my window was open, a bike pulled up next to me and said 'Nice watch'....He had his crash helmet on with his visor up," reported the BBC
"I stared at him for about 10 seconds as I thought I recognised him and thought he was going to have a conversation.
"I went to drive away and he said, 'Give me your watch'."
As he was driving away chased by the two men, Carroll phoned police to tell them: "There's two motorbikes, one's behind me pulling out a gun, I don't know what to do."
During his ordeal, the footballer was "beeping at other cars and driving on the wrong side of the road to get away", according to prosecutor Simon Gladwell.
Carroll eventually made it back to West Ham's training ground after pulling a U-turn on the road to escape and found some security staff.
While still speaking to 999 operators, Carroll added: "I've probably just hit about 10 cars on the way here."
Jack O'Brien, 22, denies attempting to rob the England international on 2 November 2016.
His lawyer, Michael Edmonds, confirmed that while his client had used the bike, worn the same jacket and the helmet previously for other crimes, he had not been riding the bike in question at the time.
The trial continues.