Andy Murray has confirmed his withdrawal from the French open due to a persistent back problem.
The World No 2 was forced to retire in the second round of the Rome Masters last week with the injury, explaining that he would decide on his participation in the Paris tournament, which begins this Sunday, in due course.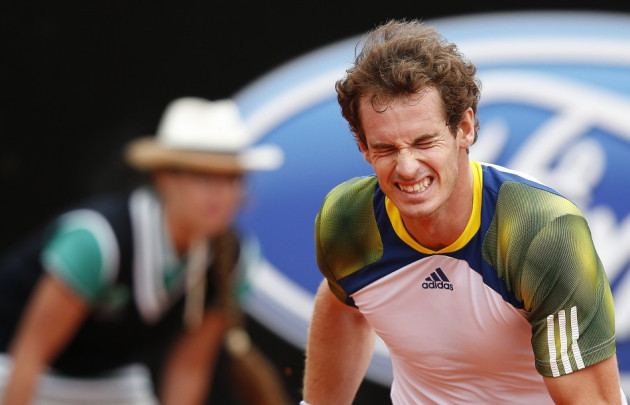 However, after consulting doctors and allowing time to determine the extent of his injury, Murray has opted out of the year's second grand slam, confirming his decision on Tuesday evening.
"It is a really tough decision and I love playing in Paris, but after seeking medical advice, I am not fit complete," Murray confirmed to the BBC.
Murray has only previously missed one other grand slam in his career, when he was forced to withdraw from Wimbledon due to a wrist injury in 2007, but an ongoing issue with his back left him with little choice but to omit himself from next week's tournament.
The Scot was forced to bow out of his second round match with Frenchman Marcel Granollers in the ATP Rome Masters last week. A strained performance where he suffered a 6-3 loss in the opening set provided every indication that all was not well with Murray, and despite fighting back in the second after calling a medical time out, he was forced to opt for mid-match retirement for just the second time in his career - on his 26th birthday of all days.
Murray will now shift his focus on to being back to his best in time for Wimbledon at the end of next month. The Brit battled his way through to the final of the competition last year where he lost to Rodger Federer.
Murray's withdrawal from the French Open allows Federer to move up to No 2 seed, behind Novak Djokovic, while Rafael Nadal, who defeated Federer in the last week's final in Rome, has climbed back to No 4 in the world rankings, and will take the No 3 seed at Roland Garros.
The Scot's absence also means there will be no British representation in the men's category in Paris, the first time such an event has occurred in 19 years.