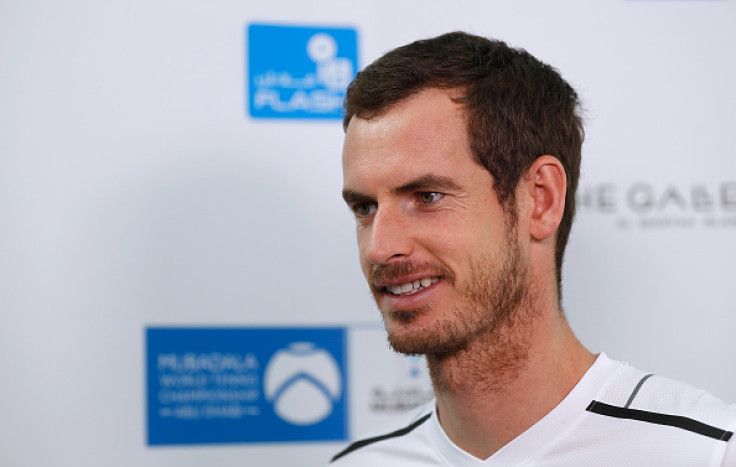 Andy Murray has revealed that he sacrificed a lot 'physically' and 'mentally' in 2016 to end the year as the top ranked singles player in men's tennis.
The Scot won five tournaments in a row and is currently on a 24-game unbeaten run which saw him usurp Novak Djokovic and end the year as the world number one for the first time in his career. Murray admitted that he was more tired than ever before following the conclusion of the 2016 season.
The three-time Grand Slam champion begins his build-up to the 2017 campaign at the Mubadala World Tennis Championships (MWTC) which is under way in Abu Dhabi and is keen to continue his good form into the tournament.
"Getting to No 1, it took me basically the whole year, right down to the last tournament, the last match of the year to finish No 1, so that was really, really hard and it took a lot out of me physically and mentally," Murray said, as quoted on Sky Sports.
"I was really, really tired, more tired than I've been at the end of any season that I'd finished before.
"I've played really well there [Abu Dhabi] in the past and it hasn't happened for me so I'll need to do something a little bit different this year. I love the conditions there and I enjoy the tournament a lot, and I'll be going in hopefully playing well and with a lot of confidence because of the way I finished 2016, so I'll give it a good go this year," the Scot added.
Rafael Nadal is also part of the roster at the exhibition tournament at Abu Dhabi and the defending champion made a winning return following a spell on the sidelines due to injury. The Spaniard is playing for the first time since calling time on his 2016 campaign in October and looked comfortable as he beat Tomas Berdych 6-0, 6-4 to book a place in the semi-finals against Milos Raonic.
"Being healthy and getting matches under the best to find the rhythm is the main goal," Nadal told reporters after his win, as quoted by Sky Sports.