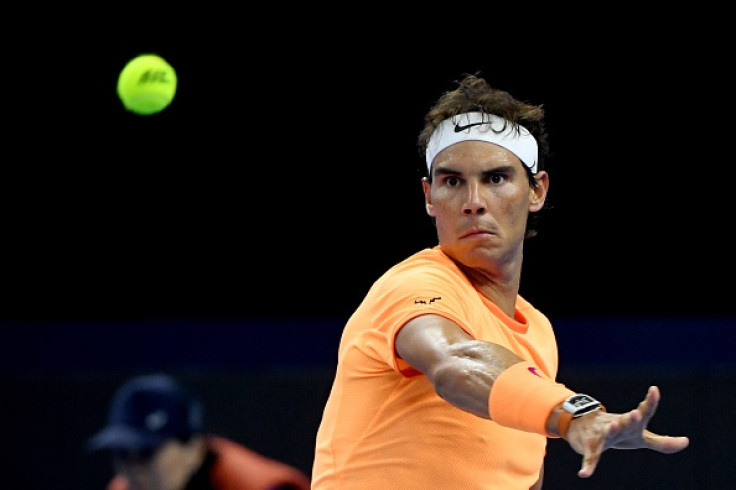 Former world number one Rafael Nadal has said he is feeling healthier than ever, before taking the stage in Abu Dhabi for the Mubadala World Tennis Championship. He is set to face Tomas Berdych in the first round and will be desperate to make it further in the tournament after crashing out of the Shanghai Masters tournament in October.
Nadal has been struggling with a chronic wrist problem for the major part of 2016 and is determined to extend his career, with doubts emerging over his career. The Spaniard has insisted that he still has a few years of tennis left and is feeling more confident than ever to return to winning ways yet again.
"I feel healthy. that's the most important thing," Nadal told the National. "I feel that my knees are not suffering now and hopefully it will keep going like this. That's why I am able to not play on clay. I can work again on things that I did not work on over the last couple of years because the knees didn't allow me.
"I have been able to do it during this off season, and that is something, I expect, can bring me really positive results. I don't know from the beginning because beginnings are always tough, especially when you have been away for months from the competition; but in the long run, for sure."
He is working with former world Number one Carlos Moya to reach his optimal level, while his uncle Toni Nadal and Francis Roig are also assisting. Nadal says he is interacting with everyone who can help him regain his glory and Moya has been a very important addition towards this.
"Carlos is a good person, a good friend and for me it is important that I have people around me who want the best for me. It's not business, it's a relationship and with Carlos I am sure about that," the Spaniard added.
"I am happy practising with Toni, Francis and Carlos. We are doing the right things and working hard, and we have the right motivation to try to reach the levels I was at before I got injured. I love the game and I am happy I can play without any major pressure because I have done everything in my career. Now, it is just this passion to keep going, and that's my main goal."