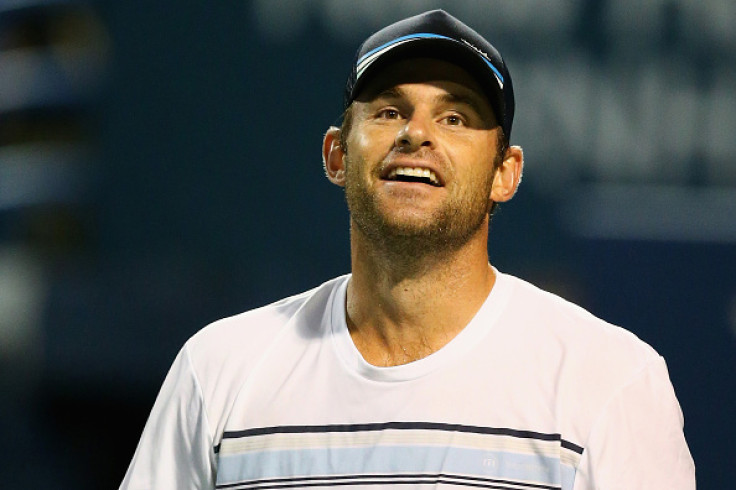 US tennis player Andy Roddick will come out of retirement to play for the New York Empire franchise in what will be their first season at the World Team Tennis tournament. Roddick, who retired from the sport in 2012, was one of the most recognizable figures on the court and was the standard bearer of American tennis since the retirement of Pete Sampras.
The 33-year-old is excited at the prospect of playing again, and is eager to see how he fares against the younger generation of players. Roddick revealed that he fears playing a lot more now.
"I fear it a lot more. You know it's a tough task now to go out there and play guys who are still, you know, the priority every single day of their lives is training and becoming a better tennis player and mine is changing diapers, but it's still exciting," said Roddick as quoted by the New York Post.
"Kind of the ego of a past athlete, it's kind of fun to see where you would still stack up. When I was much younger, I wanted to go out and beat everyone to prove myself and now, it's just I want to prove that I can still play a little bit so, you look at it through a different lens," he added further.
Roddick, who won the US Open in 2003, is the last American man to win a Grand Slam tournament and will be joined by American Christina McHale. The team will be coached by the legendary John McEnroe.
World No 16 John Isner, Sam Querrey who upset Novak Djokovic in the recently concluded Wimbledon Championships, Steve Johnson and Donald Young are also taking part. The New York Empire team will face five-time defending champion Washington Kastles in their first home game on 9 August, a clash which see's Roddick take on close friend Mardy Fish in his first game.