Angela Ahrendts, chief executive of fashion brand Burberry, has become the first woman to top Britain's high-earning executive list.
The 53-year-old from Indiana took home £16.9m in 2012 - £5m more than the next high-earning chief executive, Angus Russell, of pharmaceuticals company Shire.
A survey by corporate governance group Manifest and pay consultancy MM&K listed senior executive pay packets at 350 publicly listed companies in the UK.
It was the first time a woman had topped the list but Deborah Hargreaves, director of the thinktank High Pay Centre, said women were still vastly outnumbered on the list.
Ahrendts' company is one of only three run by a woman that appears on the latest FTSE 100; the other two are Carolyn McCall, easyJet's chief executive, and Imperial Tobacco, run by Alison Cooper.
Women also account for less than one in five of the FTSE 100 board members.
Frances O'Grady, general secretary of the TUC, said: "It would be wrong to interpret a female topping the CEO pay list as some sort of breakthrough for women's equality. The majority of Britain's boardrooms and senior positions remain closed to women."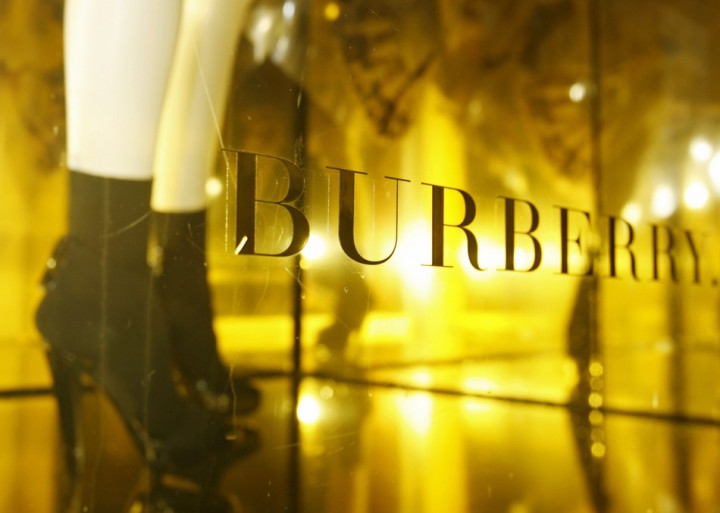 Ahrendts has said that she did not agree with quotas to get more women into the boardroom.
"Just put the best person into the job," she said. "It is not about gender, it is about experience, leadership and vision. A man could do this job."
The Burberry's chief executive's pay is also believed to be very high because she sold £11.9m worth of shares that were awarded under bonus plans in previous years.
On top of her salary of £990,000, she received an annual bonus of £2m, £255,000 in pension payments and a cash allowance of £387,000, which includes a clothing allowance on top of her staff discount.
Before joining Burberry in 2006, Ahrendts was executive vice-president at Liz Claiborne. She was also president of Donna Karan International for six years.
READ:
Battle for Women in the Boardroom Masks Fight for Equal Pay